Occupational Therapy Home Assessment | What Does It Entail?
Tuesday, August 6, 2019
Occupational therapy uses activities to help improve your physical and mental health after an accident, injury, or illness leaves you with some disabilities.
When you lose your sense of independence, it's common for people to become frustrated and depressed. With the help of occupational therapy, people are able to regain their confidence and find a new sense of well-being with their disability.
One aspect of occupational therapy is the necessity of home assessments. Here, we'll talk about what a home assessment entails and all the information you'll need to know as a current or future client.
What is an Occupational Therapy Home Assessment?
Before you are discharged from hospital, your occupational therapist will briefly visit your home to do an assessment. There, they will be able to identify any potential problems you may have in managing your home with your disability.
By completing a home assessment, your occupational therapist will be able to offer advice on how to adjust in your home or help with equipment that can make your life better, safer and functional .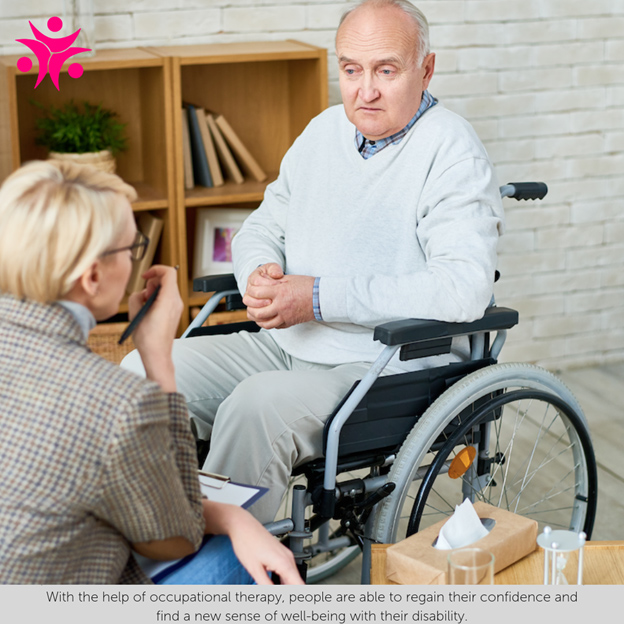 You, your family, and your carers will have the opportunity to ask questions and let your therapist know what issues you foresee and they can point you in the right direction to avoid any unsafe situations.
Why Are Home Assessments Necessary?
Home assessments are an important part of the occupational therapy process for a few reasons. At your home assessment, your therapist will:
See if you're able to get home safely. Are there stairs involved? Are the doors wide enough?
Advise about obvious dangers like exposed wires that you may not be aware of.
See if you're able to manage household tasks such as getting in and out of bed.
Suggest equipment that might be helpful such as a raised toilet seat.
See if you need additional help from a carer.
How Will I Get to My Home Assessment?
Some people who are new to occupational therapy might be worried about getting to their home assessment. Don't worry because transport from hospital will be arrange for you at no additional cost.
Who Will Be at My Home Assessment?
Of course, an occupational therapist will be present and will be leading the home assessment to make sure everything gets covered. It's also recommended that you invite a family member or friend to come along as well, especially if that person helps to care for you.
If it's known that you might have problems with physical movements such as walking upstairs, it's not uncommon for a physiotherapist will be present too.
Sometimes, a social worker or assessment officer and a district may also be present. They're there to assist in the process if it becomes obvious that you'll need some support services equipment upon discharge from hospital.
How Long Will a Home Assessment Take?
Home assessments are rather brief and shouldn't take longer than an 1-2 hours. Still, you'll want to set aside enough time so that your occupational therapist can get a clear idea of how you'll manage in your home from here on out.
An hour is the average time but you'll be given as much time as you need and to what your occupational therapist is deemed appropriate.
How Should I Prepare for My Home Assessment?
There's no need to be nervous about your home assessment. Your occupational therapist is there for you and they want you to succeed. Still, there are a few things you can do to prepare.
If it becomes clear that a home assessment will be helpful in your occupational therapy, you'll be notified at least 24 hours in advance. That's when you'll want to notify any family or friends that you hope to be there.
On the day of your home assessment you should have:
Suitable clothing as well as the everyday clothes you might wear at home.
Suitable footwear.
A key to your home or someone already at your home who is able to let everyone inside.
You'll also want to make sure to let a staff member know of any potential impediments to the home assessment such as if you get travel sickness or you can't stand for extended periods.
What Happens After the Home Assessment?
Your occupational therapist will collect all the information gathered at your home assessment and complete a totally confidential report. It will highlight the problems associated with your home and your disability as well as offer suggestions for improvement.
Copies of this report will be made for your carers and, of course, you'll have access to the report if you'd like as well.
If it was decided that you need support equipment or any adjustments made to your home, your occupational therapist will make all the orders and schedule for them to be fitted and installed.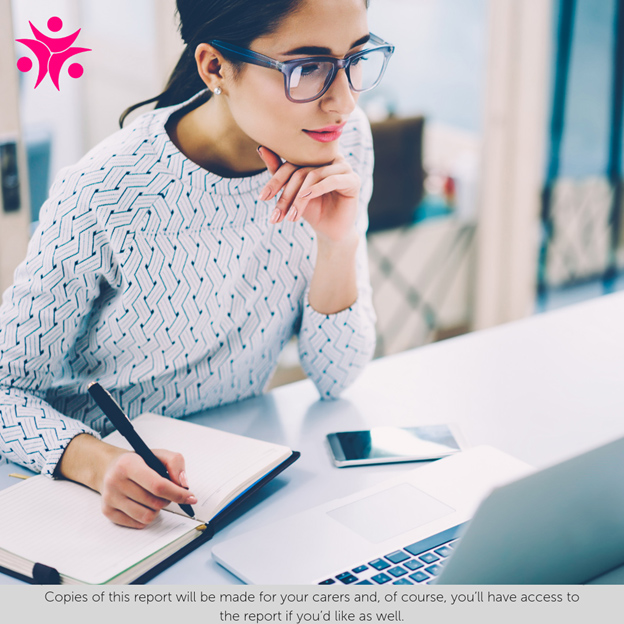 After your home assessment was deemed successful, you'll be taken back to hospital in order to prepare for discharge or continue to live in your preferred setting.
What Happens If I Can No Longer Manage at Home?
Disabilities, especially those that happen suddenly, are absolutely life-changing. It's no wonder that you might be emotional at the thought of being unable to manage yourself in your own home, but don't worry – your occupational therapist is here to help.
In most cases, home assessments that find minor issues are sorted out rather easily with simple tools to assist with everyday tasks.
In some other cases, your home may present a lot of problems and things might take a little longer to get sorted. Your occupational therapist will help you cultivate better coping mechanisms to deal with the prospect that you may need to live somewhere else or receive more help from carers.
Again, the home assessment is not a test and if you decide not to follow the advice given by your occupational therapist, this won't prevent you from returning home. It's simply a safety measure in attempt to prevent re-admission to hospital.
People living with disabilities face daily challenges and most days are truly an uphill battle. Our mobile occupational therapy services help our clients to regain their independence and live more fulfilled lives.
Creating customised treatment plans for anyone with a disability from those who've suffered a stroke to anyone dealing with dementia, at Physio Inqi, we'll come to you.
Call us today at 1300 731 733 or visiting our below Occupational Therapy departments in Australia;
Sydney
North Sydney
Western Sydney
Melbourne
Geelong
Adelaide
Brisbane
Gold Coast
{module_contentholder,name="Author - Jonathan Moody"}
Share the article