Advice: Transitioning from 23 Years in Health Care to Business Management
Originally Published Jun 12, 2021
Newly appointed COO of Physio Inq, Liz Pearson, Liz has been a clinical physio for 23 years but felt with her experience she could offer support to younger physiotherapists.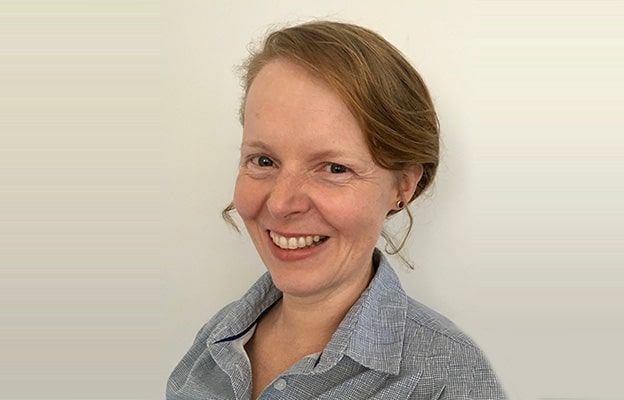 Newly appointed COO of Physio Inq, Liz Pearson, Liz has been a clinical physio for 23 years but felt with her experience she could offer support to younger physiotherapists. After joining Physio Inq in September of 2019, Liz was supporting the co-founder as a state manager for the Mobile & Community services arm of the company. Her addition to the team helped define the role of a state manager.
Outside of her expertise as a clinician, Liz's passion to assist those in need rolled over to developing a reporting system for clients with the goal to give NDIS clients the best possible shot at making a claim. The system that Liz setup scores each report from A down to E and looks for consistency and quality in the reports. The reports are used to ask NDIS for funds for home improvements, equipment, or whatever they need to get a quality standard of living.
In this interview, Liz shares her reflections on her career to date, and why she is still passionate about the physiotherapy field.
What made you originally want to become a physio?
Way back in the 1980's when I first started my physio course, I wanted to be a physio to help people, to understand the science of movement and body mechanics, and to use my brain and my body!
How has your interest in the field changed over time?
I've learnt how incredibly diverse the field of physiotherapy is. I've increasingly become interested in holistic physiotherapy and the strong link between mind and body; actually that they are the same thing in our integrated beings! I've also become more and more interested in managing and leading other allied health therapists and supporting them in their individual careers.
What were your biggest learnings as you transitioned from being a clinical physio to taking on business management roles?
My biggest reflection would be that, as physios, we are problem solvers with our clients. That same skill is transferable to managing other amazing humans. Secondly, I have learnt how much there is to the world of business. I am very grateful to have had the opportunity to start businesses, grow businesses and learn more about business with further education.
What's your advice to other health care professionals considering transitioning into business management and leadership?
Do it! We need smart, empathetic and talented professionals to lead health care into the future; people who understand what it means to touch, care for and be part of the healing journey of other humans.
What are you currently most passionate about improving or changing in the health care sector through your work?
I am passionate about shaping amazing careers for our allied health professionals, so they stay in the game into the long term and have truly meaningful and rewarding careers. Our purpose at Physio Inq is to demonstrate that a healthcare business model that is based on autonomy, innovation and the success of our team is the most commercially and socially effective model, consistently creating happiness and fulfillment for those we come into contact with. I am so passionate about being part of this big shift in the healthcare sector, for each professional, for all our clients and for the future of Australian allied health care.
About the expert
Elizabeth Pearson is the Chief Operating Officer of Physio Inq, an Australian allied health provider offering a range of physiotherapy, occupational therapy, speech pathology and exercise physiology services both in-clinic and via mobile practitioners, the latter specialising in disability and aged care. With 23 years of experience as a clinical physiotherapist before she transitioned into management roles, Elizabeth is pivotal in the operations management development and compliance to onboard the additional services, practitioners and new franchises as Physio Inq's national expansion continues.
This article was originally posted on Echo Chamber Escape.com
If you liked Jonathan's interview, check out his other interviews here:
Disclaimer
The information provided on this blog is intended for educational and informational purposes only. It is not intended to be a substitute for professional advice or treatment. Always seek the advice of a qualified professional with any questions you may have regarding a medical condition. Never disregard professional medical advice or delay in seeking it because of something you have read on this blog.