How to Host a Video Conference
Originally Published Oct 1, 2020
As remote work becomes more and more mainstream and virtual meetings, seminars, and conferences are commonplace, learning to host a video conference is a business skill everyone should get used to.
Here, we're talking all about video conferencing, the best video conferencing platforms to use, and a step-by-step guide complete with tips to ensure your video conference runs smoothly.
Whether your business uses Microsoft Teams video conferencing, video conferencing apps, Google Hangouts Video, Zoom, Skype or anything else… become a video conferencing expert with our handy guide!
What is a video conference?
Video conferences are exactly what you think -- a conference or meeting held over video. Employees and participants can log into video conferencing software from anywhere in the world and be part of the virtual gathering.
Video conferencing refers to anything from three-person team meetings to large-scale seminars done virtually through a video sharing service like Zoom or Skype.
It's an amazing way to connect remotely with others in real-time, even if certain members can't all be in the same place. For those who work remotely, which is becoming a far more popular lifestyle option, understanding how to host and participate in video conferencing is essential.
Why You Should Host a Video Conference
Video meetings and conferencing have completely changed the workplace landscape, probably forever. Connecting virtually has enabled collaboration between people who might've never had the chance to come together before.
Some reasons you'll definitely want to embrace hosting a video conference include:
Reducing travel expenses
Better attendance
Improved productivity
Saved time
Opportunity to increase network exponentially
Recorded meetings to refer to later
The benefits of video and teleconferencing are numerous. So, if you're ready to host a virtual meeting yourself, here's how.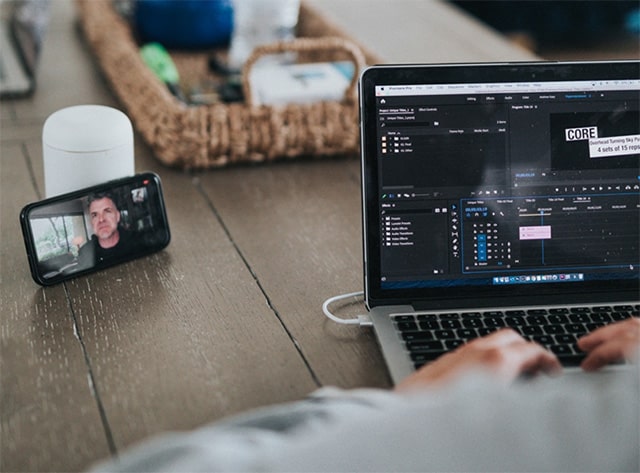 Step-by-Step Guide to Setting Up Your Video Conference
Choose Your Video Conference Platform
The first step is choosing a video conference app or platform. There are so many to choose from and they all, generally, have similar capabilities. Most offer free trials so, have a look through each of the video conference services available and decide which you prefer.
Below, we're going through the most popular video conferencing solutions available.
Microsoft Teams:
Microsoft Teams video conferencing is part of the Microsoft 365 suite of programs. It's a video chat tool that allows remote teams to work together via a real-time video streaming with other functionalities like:
Document collaboration
One-on-one chat
Team chats
The Hub which features other popular Microsoft programs like Word, Excel, and PowerPoint
Google Hangouts and Google Meet:
For those who operate within Google's GSuite, hosting a Google video conference can be accomplished using Google Hangouts video conference.
Google's video meeting program has gotten slightly more complicated recently with the addition of Meet by Google Hangouts which is a more enterprise-driven version of Google Hangouts. So, while technically under the same umbrella, Google Meet is probably your best bet when hosting a video conference within the GSuite.
Google Meet supports HD video conferences of up to 30 participants including features like:
Dial-in capabilities for mobile users
Meeting links for desktop users
Integration with Gmail, Google Calendar, and other popular Google products
Google Hangouts are still a viable option for video conferencing but you're limited to only 10 people per meeting that way. But, since Meet by Google Hangouts is still a relatively new service, many still prefer the original Google Hangouts.
Skype:
The Skype video conference app was one of the original remote meeting tools and many people still use it today. Skype was recently acquired by Microsoft which has been improving its functionality.
Skype for Business is a subset of the Skype brand that's made specifically for companies to host video conferences and some of its features include:
Instant messaging
File sharing
Available on mobile
Enterprise-grade security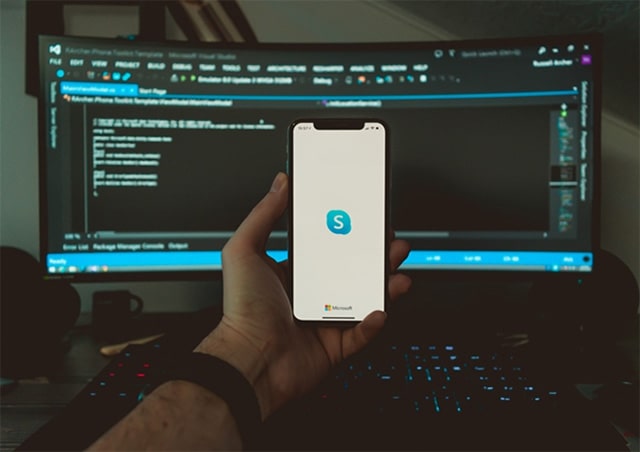 Zoom:
Last, but certainly not least, there's Zoom. Even though Zoom was gaining steam in the corporate world, the COVID-19 pandemic made Zoom a household name and staple in many workplaces.
Some of the features that make Zoom the most popular multi-location video conferencing platform include:
Easy-to-use interface
Text chat
Searchable history
File sharing
Breakout group capability
Live webinar functionality with up to 100 participants and 10,000 viewers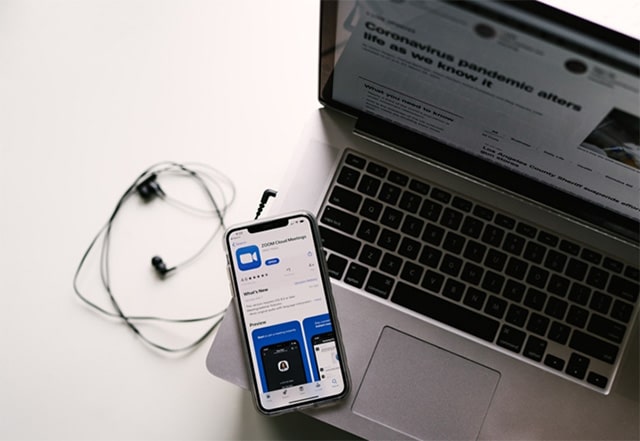 Plan the Video Conference
Once you've chosen a video conferencing program to use, it's time to figure out the details of your upcoming virtual meeting.
It's ideal to create an outline of what you'll go over at the conference and why it's happening in the first place. This will also help you identify who should be invited.
During this stage, you'll also want to set up some guidelines for attendees to follow:
Who is "in charge" during this video conference?
How long will the meeting go?
What will happen if someone goes overtime?
Are you planning any breakout sessions?
What should people do if they need to leave early or come late?
You'll be glad you had a plan of action before starting the meeting. It'll be a much more productive session that way, something that's particularly important for remote teamwork.
Use Marketing to Share Your Video Conference
Depending on what type of video conference you're planning to host, there are a few ways to share the information about it to those that need to know.
For team meetings and smaller company gatherings, the best form of communication is via email. Each of the video conferencing platforms listed above have streamlined the entire process for you, making it easy to share links, dial-in numbers, and meeting IDs via email with attendees.
If you're hosting a larger webinar where customers can sign up to secure a spot, you'll want to share the opportunity via email, social media, and on your website. Still, email is usually the best way to send detailed information about the video conference.
This is where you'll also want to answer any FAQs like, "how do I make a Skype video conference call?" Premeditating any troubleshooting issues beforehand will save you lots of time and effort on the day of the virtual conference.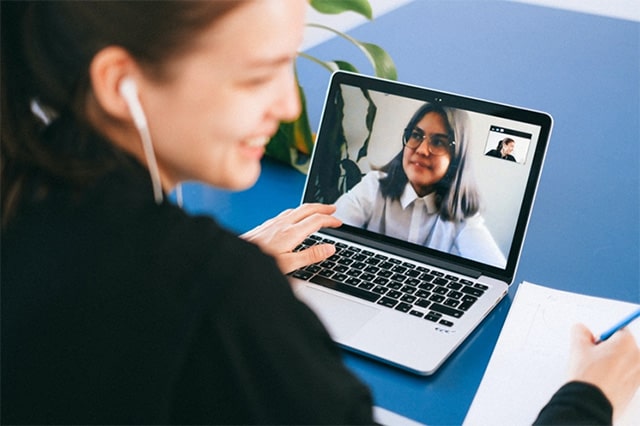 Record Your Video Conference
Just before the video conference begins, you'll want to make sure it's recording. Ask your participants' permission before doing so and confirm how to record a meeting with your chosen video conferencing platform.
By recording the meeting or seminar, you can go over any information that was discussed during the video conference afterwards and even send a copy to the attendees to refer to in the future.
Send Video Conference Follow-Ups
After the video conference has finished, you'll want to send a follow-up to everyone that attended.
This might include any notes that were taken during the video conference, a recording of the meeting, or the next steps to take for projects that were discussed.
Send any and all follow-ups in an email to keep everyone on track and make sure that each video conference is as productive as possible.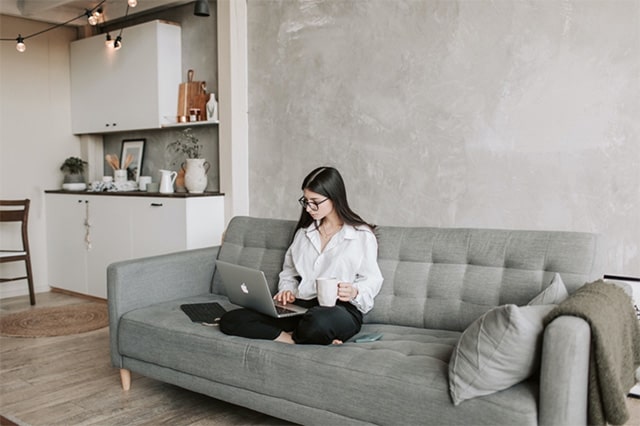 Tips for Making Your Video Conference Run Smoothly
Be Professional
Just because your conference call or meeting is now on video, potentially from your kitchen table, doesn't mean that all decorum should go out the window. Dress according to the normal dress code or at least do your best to make a good impression.
Especially as the host, your appearance will set the tone for the meeting. Long story short, change out of your pyjamas before jumping on a video conference.
Use Visual Aids
Video conferences, just like in-person meetings and seminars, still benefit a tonne from visuals. Prepare charts, graphs, and images when presenting a project or going over a budget.
Most video conferencing apps and platforms have the ability to share files and even collaborate on documents in real-time, making international group projects a breeze and interstate brainstorming sessions possible.
Plus, your attendees will appreciate visuals to keep things interesting. These days, remote workers are meeting virtually countless times each day and you'll want to keep them engaged with interactive visual aids.
Minimise Distractions
Background noise and other distractions can be more difficult to manage when hosting a video conference outside of the office. So, it's important to pay attention to your surroundings and minimise distractions as much as possible.
If you're hosting a video meeting from home, make sure your kids are occupied and that your partner waits to do the dishes. You also might turn off any loud fans and switch your mobile to aeroplane mode.
Even better, invest in a microphone that can focus the sound on only your voice and helps drown out anything in the background. Headphones are helpful as well.
Keep visual distractions to a minimum as well. Position yourself somewhere with a clean background without much clutter behind you. If you sit in front of a bookshelf, for example, it's possible that attendees will be reading your book titles instead of paying attention to the meeting.
Think About Lighting
When figuring out how to shoot a conference video, lighting makes a big difference. Opt for natural light if you can and avoid backlighting.
For example, the sunlight from your window should be shining on your face, not coming from behind you. This will make sure you look bright and well-lit, and if the sun is behind you, it'll be harder for others to see you.
If you're planning to host a lot of video conferences, however, investing in a ring light or soft, professional lighting might be something to look into.
--
And that's all there is too it. Be patient as there is a bit of a learning curve and a little trial and error never hurt anyone. All there is to do is get started and connect! For more information on how to run a video conference, or any more business tips and resources, contact our team on (03) 9001 6612 or email james.a@physioinq.com.au
Are you interested in owning a health care business, or do you require help running yours?
Disclaimer
The information provided on this blog is intended for educational and informational purposes only. It is not intended to be a substitute for professional advice or treatment. Always seek the advice of a qualified professional with any questions you may have regarding a medical condition. Never disregard professional medical advice or delay in seeking it because of something you have read on this blog.