Accounting Tools for Business Decision-Making
Originally Published Dec 16, 2020
Whether you're starting a business or have been running a business for ten years…it is easy to get swept up with everyday operations and neglect your businesses' finances. Then, when tax time comes around, we're left scrambling to find invoices and receipts.
That's why you need solid accounting software as a small business owner. Not only is it necessary to help you report your financial statements for your taxes, investors, and stakeholders, it can help you make important decisions about the future of your business.
So, here, we're giving you the 101 on all the best accounting tools for small businesses to make sure you're never scrambling at the last minute.
Friendly Disclaimer before we continue:
Physio Inq is not an accounting consulting firm. We are simply providing you with the best information we could find. We get it - every individual business has its own unique set of needs. We hope these tips can help you make the right choice for your own small business.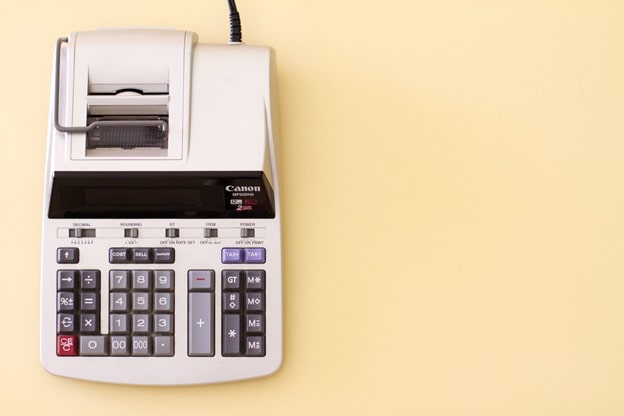 What accounting and bookkeeping software do I need for my small business?
Simply put, accounting tools refer to the resources that help you with your financial management. Also sometimes known as bookkeeping software, the best accounting tools help you automate your expense tracking, budgeting, invoicing, and more.
The benefits of online accounting tools include:
Less stress when taxes are due
Confidence about the state of your business finances
Better decision-making capabilities based on accurate financial data
Blends a DIY attitude with powerful organisation
Before you choose an accounting tool to help you with your small business finances and decision-making, there are a few things you should consider.
Figure out what you need
Every small business has different accounting needs. You might sell a tonne of products requiring invoicing services and retail accounting. You might offer a subscription service and require a totally different system. Maybe you operate internationally and need specific tax software.
As you're researching your options, there's no need to get accounting tools that have all the bells and whistles but won't really be required for your unique circumstances. So, narrow it down to choose one that works for you.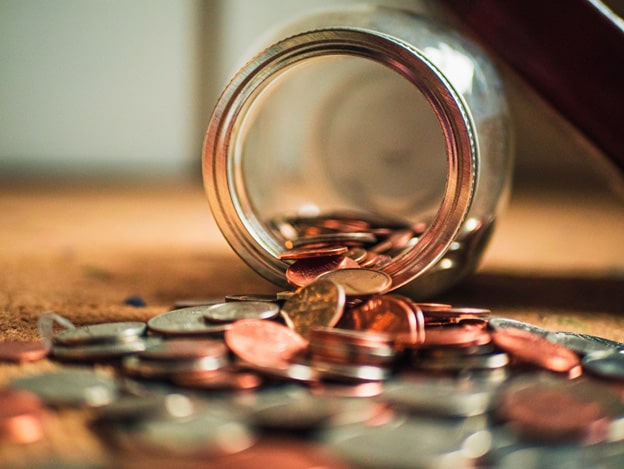 Be realistic about what you can afford.
Before choosing the accounting tools you'll use for your small business, be honest about your budget. That will help you narrow down your search even more, instead of wasting time researching software that costs far more than you can afford.
After all, there's a lot to work with in terms of free and affordable accounting tools for your business.
Pick Accounting Tools That Grow With You
As the saying goes, the only constant is change. Things will inevitably change in your business so it'll be smart to choose accounting tools that can adjust and grow with your business.
Many of the basic tools of accounting have options to upgrade for access to more features and benefits. Instead of picking a one-size-fits-all solution, it could be advantageous to get accounting and bookkeeping software that can grow as you scale your business.
Top 9 Accounting Tools for Small Businesses
Enough of the chit-chat. Let's dive into the best financial accounting tools for business decision-making.
Number 1
Our Accountant's Top Pick for any Small Business: Xero
In the words of Physio Inq's accountant
"Xero is the leader of the pack and by far the best accounting system for small business owners".
- Brett (Physio Inq Accountant)
Xero has proven itself to be an innovative business, creating an accounting software that was designed with both the business owner and the accountant in mind. (Most other software's focus on one or the other, which can lead to either a frustrated business owner or one paying excessive accounting fees).
Furthermore, Xero attracts loads of media attention and investment, resulting in significant research and development. This means that their accounting software is state-of-the-art and the most likely to be the first to make effective use of artificial intelligence, saving business owners even more time and money.
The Xero Marketplace lists thousands of other cloud software businesses (such as Shopify, Point of Sale software, timesheet software and inventory management software) whom advertise themselves with the ability to integrate with your Xero file. No other accounting software boasts such an array of options.
Pros:
Contains all the essentials that most small businesses will ever need
Software that is constantly being improved at a quicker speed than the competitors
Ability to integrate with thousands of other cloud software options
Cons:
For a Physiotherapy business there really is no negatives, at least when comparing Xero to the other available options. Xero should be able to accommodate all the needs of a Physiotherapy or allied health business.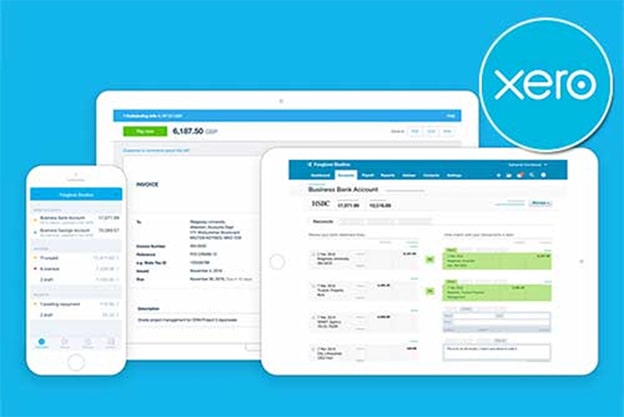 Source: Xero
While Xero is our top pick for any small business, below is a list of other accounting platforms you could choose from.
Keep in mind that each business is different, and each software program has a different set of pros and cons. Depending on your specific business, you may choose another program that is specific to your business structure and offering.
Freshbooks
Freshbooks is an incredible accounting tool for small businesses. It allows you to send out recurring invoices automatically and works well if your business runs on a subscription model. It tells you exactly where and when a client opened an invoice and, of course, does all the basics you'd expect from a bookkeeping tool in terms of financial tracking.
The dashboard interface is user-friendly and there's also a mobile app available. Starting as low as $6 a month with options to upgrade, Freshbooks is a solid place to start with small business accounting tools.
Pros:
Easy-to-use dashboard
Mobile app
Affordable
Cons:
Not specifically compatible with other programs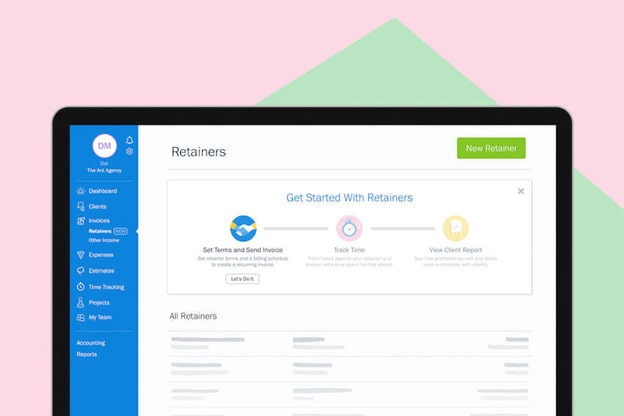 Source: Freshbooks.com
Intuit Quickbooks Online
Intuit Quickbooks is undoubtedly one of the most popular accounting tools on the market. It allows you to track payments, send invoices, organise expenses, do your taxes, and, essentially, all the major requirements you're probably looking for in accounting software.
It's also compatible with PayPal, Shopify, and Square while offering 24-hour customer support. Intuit Quickbooks starts at $8 per month with upgrade options offering inventory and time tracking as well as full payroll capabilities.
Pros:
Popular
Compatible with other programs
Upgradable
Cons:
No free version
Might have more features than you need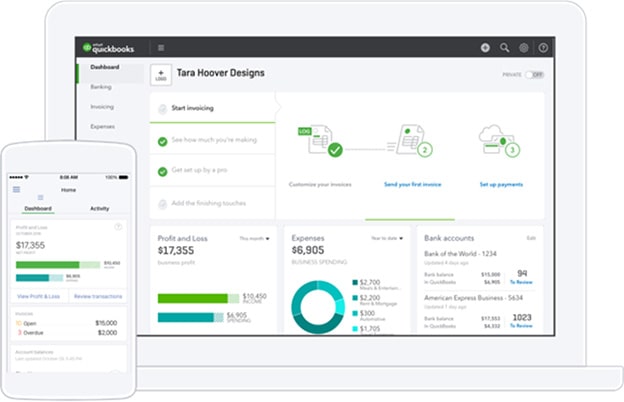 Source: Intuit Quickbooks Online
Pabbly
Made specifically for medium-sized businesses, Pabbly focuses on business models working with subscriptions and memberships. The software provides metrics for your monthly payments, revenue, active customers, and more.
Pabbly also offers automation processes like workflows, invoice creation, and customer service to help you set up systems for the business activities you do most often. And as any successful business owner knows, setting up systems that work is the key to growth.
It's also a great software for companies that work internationally. Operating in more than 23 global currencies with PayPal and Stripe compatibilities, it's a smart accounting tool for businesses with a subscription model. Pricing starts at $9 a month.
Pros:
Perfect for subscription model businesses
PayPal and Stripe integration
Automated system set-up
Cons:
Better for medium-sized versus small businesses
Might have more features than you need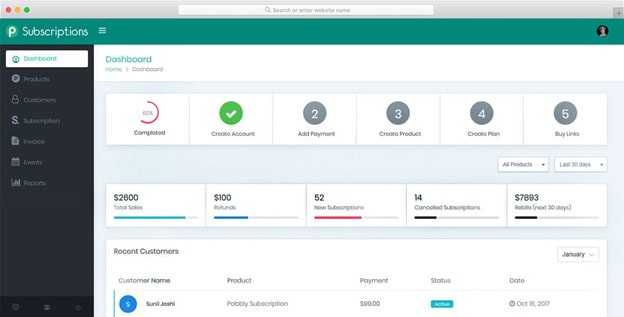 Source: Pabbly.com
Wave
Best for freelancers and ultra-small businesses, Wave is a free accounting tool to get you started on the right foot. Don't let the invisible price tag fool you - Wave is a fantastic service!
Invoice and transaction management is built into the software. Plus, Wave allows you to sync up multiple devices so that your bookkeeping is always up to date no matter where you are.
However, you'll pay a percentage on certain types of transactions and there isn't an option upgrade to more services. So, once you need more powerful accounting tools, you'll need to go elsewhere.
Pros:
Free invoicing, accounting, and receipts
Award-winning accounting tool for entrepreneurs
Cons:
Likely won't meet your needs in the long term
Best for sole traders and businesses with only a few employees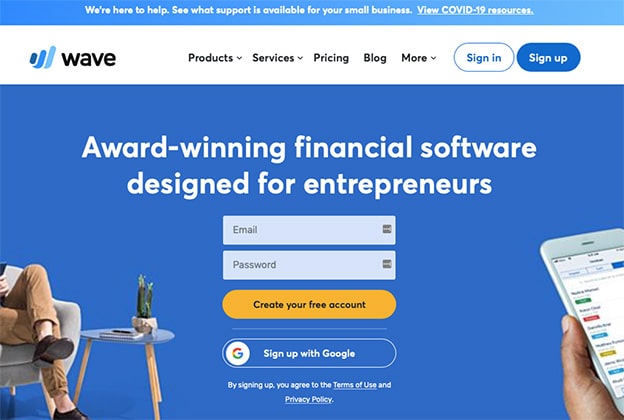 Source: Wave
Kashoo
Kashoo is an accounting tool for small businesses if you don't want to compare plans within a service. With a single, all-in-one plan for $16.65 per month, you'll get all the basics that most small businesses can get away with.
The biggest perk of Kashoo accounting software is its multi-currency capabilities. So, if you do business internationally (or you're hoping to do so in the future), you'll have support from Kashoo in that regard.
Kashoo is also connected with over 5,000 financial institutions that make billing and payments much easier and more streamlined. And, the uncluttered interface is user-friendly. Kashoo offers solid customer service as well.
Pros:
Multi-currency capabilities
Connections with over 5,000 financial institutions
User-friendly dashboard
Cons:
Mobile app available for iOS only
Inability to upgrade or downgrade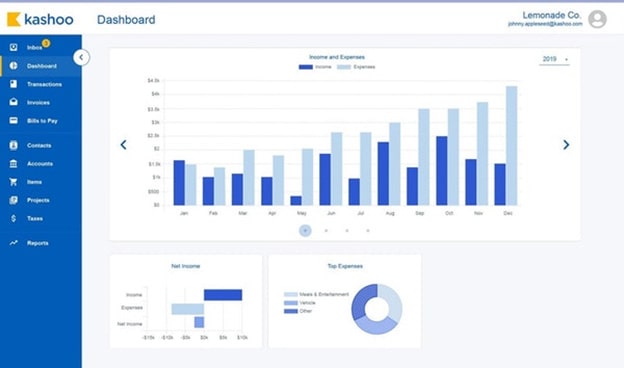 Source: Kashoo
ZohoBooks
ZohoBooks is a popular accounting tool that's perfect for freelancers and small business owners. It's easy to use both on your desktop and through their mobile app, allowing you to store up to 50 contacts for simple invoicing, transactions, and automated workflows.
It has multiple package options to choose from and starts at only $13.20 a month. You'll also get a discount when you pay for your package yearly and, like many other online accounting tools for small businesses, you'll get a free trial before you commit.
Pros:
Easy to use
Multiple package options
Cloud-based accounting tool
Cons:
Lacks payroll functionality
Best for small businesses and may not have enough room to grow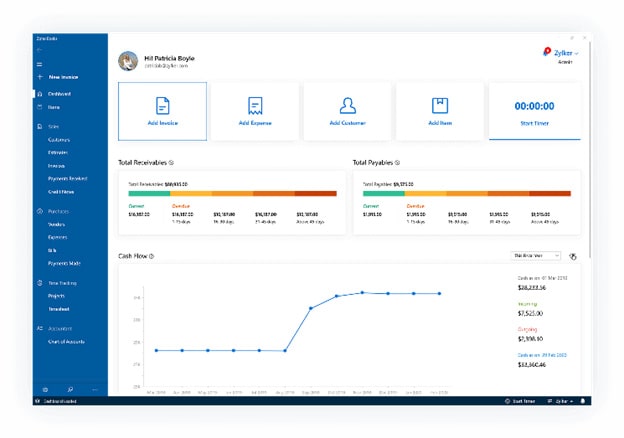 Source: ZohoBooks
Sage 50Cloud
Sage 50Cloud is slightly more expensive than some of the other accounting tools on this list, but it has a lot of capabilities perfect for small and medium-sized businesses. Starting at $20 per month, you'll get an impressive 35-day trial to make sure you're in love.
Like any good bookkeeping software, it allows you to send invoices, track payments and expenses, and calculates your taxes owed at the end of every year.
Payroll help is sold separately which is definitely a downside, but, overall, it's a classic accounting tool that's worth checking out.
Pros:
Cloud-based accounting
35-day free trial
Cons:
Lacks payroll and time tracking functionality
More on the expensive side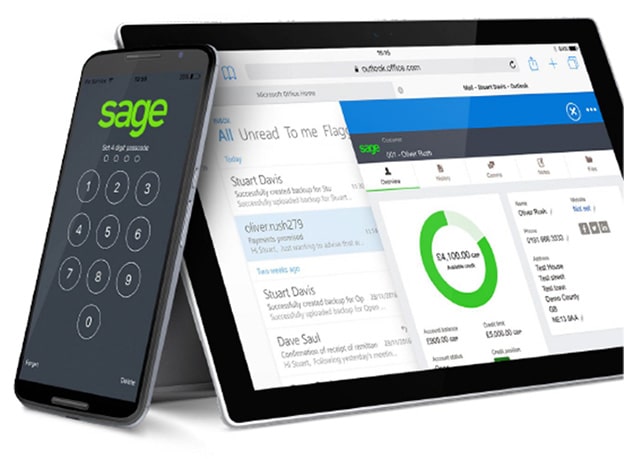 Source: Sage 50Cloud
Again, every small business is different. What works for one business owner could be totally wrong for another. Still, we hope this guide helped you find the best accounting tool for small business decision-making in your company.
If you have any questions about understanding your businesses financial position, or just business questions in general, you can reach out to our team below for a FREE business consult.
Are you interested in owning a health care business, or do you require help running yours?
Disclaimer
The information provided on this blog is intended for educational and informational purposes only. It is not intended to be a substitute for professional advice or treatment. Always seek the advice of a qualified professional with any questions you may have regarding a medical condition. Never disregard professional medical advice or delay in seeking it because of something you have read on this blog.