Why choose Physio Inq?

The Physio Inq Difference
No hidden fees, costs or loopholes
Monthly flat fee structure
Never pay exist fees - the flexibility to leave when you want*
Monthly network and education support opportunities
Gain access to face to face business leadership training

HR And Coaching Support
Support from our national Operations Management Team - from Clinic set-up to long term management
We provide business and operational training for franchisees and employees through our online iQ portal
You'll join our network of like-minded Physio Inq franchisees

Integrated Business Systems
Streamline business administration compliance with our Integrated Online Systems and Predictive Science Modelling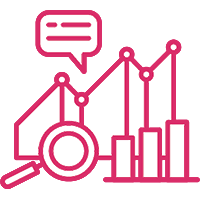 Proven Marketing Methods And Support
We love all things SEO, Google AdWords, Social Media, Content Marketing, Email Marketing & Online PR. We provide you with the support and expertise to help grow your Physio Inq franchisee digitally and dominate your local competitors.
Patient Nurturing. Integrated software to grow your practice, reduce your workload and build deeper relationships with your patients, from first bookings to happy patients and beyond.

Make Decisions Based On Data
We help you understand your clinics data with analytical support and training
Our software provides franchisees with the intelligence they need to make fact-based decisions, manage their network strategies and identify growth opportunities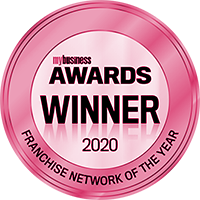 Franchise Network of The Year 2020
We won the Franchise Network of the Year Award at the MyBusiness Awards 2020 based on our financial strength, stability, industry growth rate, strong support from our head-office to franchisees, our family orientated culture and size of our system.