Allied Health Care Careers
View current allied health vacancies
Physio Inq has changed the game forever. We have developed our services, training systems and learning with both the values of the consumer, as well as the needs of our employees in mind.
Our clinicians and clients one of the main reasons that we are one of Australia's largest and fastest growing healthcare businesses.
We recruit incredible people first and foremost – based on personality & culture fit (over qualifications & experience). We will empower you to be the best you can be.
The Physio Inq career pathway and opportunity provides growth and development for all staff through our educational model and a mentorship program. You can become a part of our team as a:
Mobile & In Home Physiotherapist
Clinic Based Physiotherapist
Occupational Therapist
Speech Pathologist
Exercise Physiologist
Physiotherapy Franchisee
Administration & Intake
And much more - We are always looking at bringing more amazing people to the Physio Inq family
We're open to everyone. Whatever your background, or whatever value you can add, we can find you a home with Physio Inq.
Download our 2021 year book of all the amazing people in our network and all the milestones we achieved together.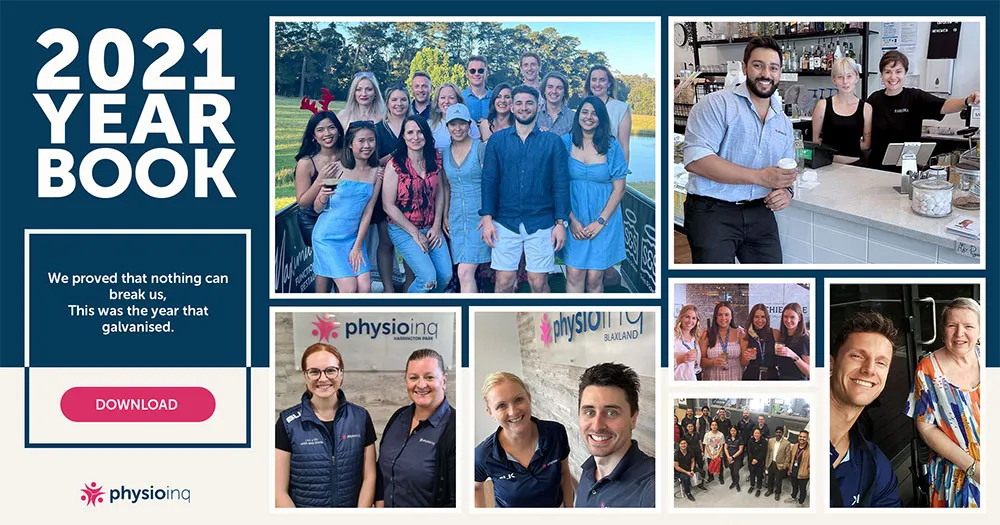 Why Join
Physio Inq?