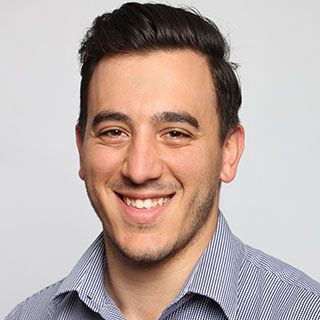 Chris Slaviero
Penrith and South Penrith, NSW, Physio Inq Business Partner
When I first graduated as a physiotherapist the learning curve was immense. I originally graduated with a degree in Sport and Exercise Science, and Nutrition before completing my Masters of Physiotherapy at Sydney University. The realisation quickly hits you that there is a gap between the knowledge you gain at university and the knowledge and skills you require to be a great private practice physio. This is something that drives me today, I strive to create the very best learning environment I can to shape the therapists that we hire into Australia's leading private practice physios. This includes helping them to develop the technical skills and knowledge that is required but also teaching them to be the best educators and teachers that they can be to their own patients.
Sport, health and fitness have always been, and continue to be a passion of mine. Most people that know me will tell you that I am an absolute golf tragic. My other passion is people and hearing their stories! Putting these two together, we have developed relationships with the best and biggest gyms in the Penrith area. Penrith has become, not just a big business hub, but also a huge health and fitness hub, and its so rewarding to be part of the growth and helping to deliver the very best in health care.
Coming from a family of business owners, the progression from employee and mentee to employer and mentor felt a natural progression. I continue to learn as a business owner, as a therapist, as a mentor and educator. I can truly say I have the greatest amount of support from the best team in the healthcare industry.
Physio Inq Penrith
105/64-68 Derby St, Kingswood NSW 2747
Physio Inq South Penrith
www.physioinqsouthpenrith.com.au
Tom Hol
Engadine and Sutherland, NSW, Physio Inq Business Partner
Tom is bringing a fresh approach to practice ownership; focusing on having happy staff, partly because he knows that's what makes happy clients. But also, because he gets real pleasure out of making sure his team are stimulated and feel like they are progressing in whatever area they are interested in.
Tom leads by example to get people to the heights of where they could be, and is always thinking about maximizing results out of effort.
Tom has always put his whole self into what he is passionate about: And he is one of those fortunate people whose passion and work are one and the same. An almost 10-year career as a chef saw him running a well-known hatted restaurant in Potts Point, appearing on Iron Chef, and working with some of Sydney's most respected and innovative Executive Chefs. When his passion for human movement and mobility took over, it's no surprise that he sought out game-changers in the physiotherapy field and found an instant fit with Physio Inq.
Physio Inq Engadine
36 Station St, Engadine NSW 2233
Physio Inq Sutherland
www.physioinqsutherland.com.au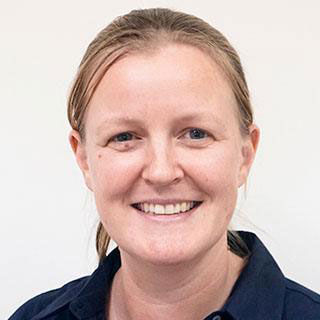 Cathy Tuckey
Manning, WA, Physio Inq Business Partner
Physio Inq Business Partner & Senior Physiotherapist
After qualifying as a physio from NZ in 2005, Cathy decided to seek fairer weather and moved to Brisbane to start her career.
In 2015 Cathy relocated to Perth, and after deciding to stay, she has taken ownership of Manning Physio in June 2018. She is excited about becoming part of the local community of Manning and bringing her unique style of physiotherapy to the area.
Cathy has post-graduate qualifications in Western Acupuncture and Dry Needling and is currently working her way through a Masters by Research degree at The University of Notre Dame in Fremantle. She treats all types of injuries and loves working with her patients to help them return from acutely injured/in pain, back to sport, work or their favourite leisure activities. She has had many years' experience running both mat and studio Pilates classes and believes that exercise should benefit both physical and mental health.
Cathy's areas of interest include Sacro-Iliac Joint (SIJ)/pelvic girdle pain, hip pain (including bursitis), back and neck pain, headaches, shoulder injuries, Temporomandibular Joint (TMJ) dysfunction and plantar fasciitis. Cathy also works with people with auto-immune arthritic conditions to help with pain management and advice on exercising with chronic conditions.
Cathy's favourite leisure activities include walking her dog (a standard poodle named Brian), gardening and anything creative (renovations, painting, sewing, cooking….). She has also represented New Zealand, Queensland and now WA in the sport of long-distance rifle shooting.
Physio Inq Manning
Alicia Scarborough
St Marys and St Clair, NSW, Physio Inq Business Partner
Alicia graduated from Sydney Uni with a Masters in Physiotherapy and after realising that hospital work is not for her and that her passion lies in treating musculoskeletal injuries she began working for the company that would become Physio Inq. After more than 7 years (and 2 children) business ownership was the next step in ensuring a long and satisfying career that incorporates clinical work, mentoring the next generation in physiotherapists and the challenge of running a business.
In Alicia's clinical work she has a special interest in the lower back, pelvis and pregnancy and loves treating the complexities that problems in these areas can lead to. Although when they say "diversity is the spice of life" it certainly rings true for treating clinicians and Alicia loves to treat all pain and conditions that patients come in to see her with.
Continuing to learn and pass on that learning is such an integral part to both being an experienced therapist and a business owner and Alicia is constantly learning by attending courses and learning off her peers. This means that no turn will be left un-turned while she searches for the right treatment for each of her patients and and the patients of her team. Ongoing education is a big part of the Physio Inq culture and one that Alicia strives to ensure all the team are feeling the benefits of.
Physio Inq St Marys
52B King St, St Marys NSW 2760
Physio Inq St Clair
Clare Singleton
Cranbourne and Aspendale, VIC, Physio Inq Business Partner
Clare is a sports physiotherapist and mother of two with a passion for knowledge and a desire to help patients to help themselves. Clare has special interests in the areas of pain management, particularly in the area of persistent neck, shoulder, back and pelvic pain.
Clare has completed her Sports Physiotherapy Masters in 2012, and enjoys treating all sports people but in particular enjoys the challenges of Crossfit but as a participant and as a physiotherapist. Clare graduated from the University of Melbourne in 1999 with a Bachelor of Physiotherapy, and completed her Graduate Certificate in Sports Physiotherapy in 2005. Clare has completed professional development courses in Pilates, Hydrotherapy, Real Time Ultrasound, and Exercise during Pregnancy, just to name a few.
Clare has had a long standing desire to be a physiotherapist after a number of childhood injuries which required treatment at her local Physio Inq clinic. The worst of these is a back injury which has left her with two degenerative discs, but she does not let this stop her. Clare represented Australia in the 2010 Triathlon World Championships in her age group. It is this drive and determination to never say never and not taking no as an answer that she brings to all her patients and as a Physio Inq business owner … anything is possible with the right guidance and determination.
Physio Inq Cranbourne
www.physioinqcranbourne.com.au
113/1060 Thompsons Rd, Cranbourne West VIC 3977
Physio Inq Aspendale
Jordan Baker
Blaxland and Glenmore Park, NSW, Physio Inq Business Partner
After graduating from the Australian Catholic University with a Bachelor of Physiotherapy Jordan joined the Physio Inq Glenmore Park team in an associate role. Under the guidance of his senior colleagues Jordan built his manual therapy, clinical reasoning and goal setting skills over a number of years.
More recently Jordan has moved into Physio Inq business ownership with overseeing and running two clinics in Blaxland & Glenmore Park. Jordan maintains an active interest in all things to do with sport and is most passionate about football (soccer) and running.
Having been born and raised in Glenmore Park Jordan is committed to giving back to the community that helped raise him and continues to enjoy getting his clients back to doing what they love the most as soon as possible.
Physio Inq Blaxland
134 Great Western Hwy, Blaxland NSW 2774
Physio Inq Glenmore Park
www.physioinqglenmorepark.com.au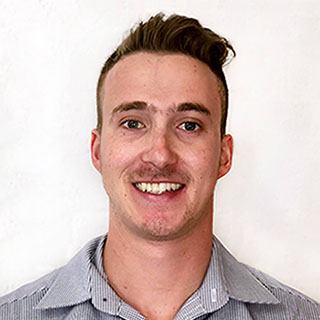 Cameron Smith
Camden and Harrington Park, NSW, Physio Inq Business Partner
With this drive, Cameron completed a four-year Bachelor of Health Science/ Masters of Physiotherapy at Western Sydney University from 2013-2016. Cameron then settled into an associate physiotherapy role at Physio Inq St Marys in March 2017. Here, Cameron was fortunate enough to be mentored by some highly experienced senior physiotherapists in the Physio Inq network.
And now this drive has led to the next chapter of Cameron's career as clinic owner and business partner at Physio Inq Camden & Physio Inq Harrington Park. With a passion for education, Cameron will continue to mentor new graduates to find their niche market within this vast scope of practice physio. With a passion for treating recreational sport/running injuries, Cameron will be invaluable experience and expertise to the Camden & Macarthur region.
Physio Inq Camden
75 Broughton St, Camden, NSW 2570
Physio Inq Harrington Park
www.physioinqharringtonpark.com.au
Shop 8B Ground Floor, 23 Fairwater Drive, Harrington Park, NSW 2567
Bill Kagaras
McMahons Point, NSW, Physio Inq Business Partner
Bill first found himself at Physio Inq Engadine after working as a sports trainer/massage therapist for various soccer teams across Sydney throughout his many years of study.
Bill had long desire to open up his own Physiotherapy clinic that would be a touch closer to home.
Bill's McMahons Point clinic is located in a beautiful spot in one of Sydney's most exclusive localities and is rich in history as well as enjoying a vibrant cafe and restaurant lifestyle.
He loves coming to work because he enjoys the morale in the workplace and enjoys helping others to get back to their everyday duties symptom free!
When Bill is not at work he's playing park football, hanging out with the family, or just vegging out in front of the TV!
Physio Inq McMahons Point
www.physioinqmcmahonspoint.com.au
Malik H
Bateau Bay, NSW, Physio Inq Business Partner
As an econometrician and actuary, Malik has, over the last three decades, been responsible for setting up and running several successful enterprises spanning Australia, Asia, Africa, and Europe.
Malik started his career as a financial analyst. Over time he took his wealth creation strategies, venture capital projects, and entrepreneurial skills to a new level by applying his own "lead from the front" attitude to all his ventures. Recently, Malik became aware of Physio Inq's services within the physiotherapy world and its unparalleled position in the competitive franchising industry.
Over many months he engaged with Jonathan Moody, the Physio Inq CEO, to learn more about the company and how he could become involved, Malik has joined the Physio Inq network with the aim of launching a progressive investment program.
It is his goal to own and operate a number of clinics around the country, and give his employees the opportunity to earn capital within the clinics they work at.
Physio Inq Bateau Bay
Shop 72, Bateau Bay Square, 12 Bay Village Road, Bateau Bay, NSW 2261