How to Start a Small Business in Australia
Tuesday, November 10, 2020
You've got an amazing idea for a business and you're ready to make your dream a reality.
When it comes to a small business definition, Australia entrepreneurs are thrilled by the thought of becoming their own boss and doing what they love. But, they might not always think about all the mundane things that go into actually starting.
Here, we're sharing our ultimate guide on how to start a small business in Australia.
How to Get an ABN
What is a DA application?
Setting Up Your Business in Australia
Using Social Media to Launch
Hiring Staff
Creating Systems for your New Business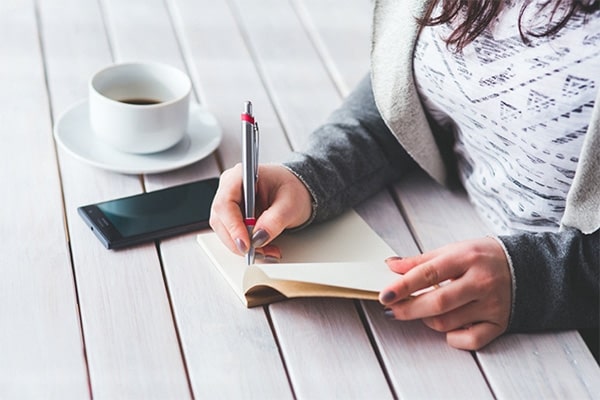 How to Get an ABN
Applying for an ABN is the very first step toward starting a small business in Australia.
ABN stands for Australian Business Number. Your ABN is an 11-digit number that identifies your business or organisation to the government and community.
You're entitled to an ABN if:
You're starting or continuing an enterprise in Australia.
You're making supplies connected with Australia's indirect tax zone.
You're a Corporations Act company.
Commencing a business is defined as a business or enterprise that is not yet underway. However, you're still entitled to an ABN if you've already started with certain activities such as:
Advertising, setting up social media, or a website for your new business
Purchasing business cards or stationary
Obtaining business licences or insurance
Leasing or buying business premises, equipment, or stock
Issuing quotes for work
Consulting with financial, business, or tax advisors
Applying for financing or grants
Buying a business
The fastest way to get an ABN is to gather all the information you'll need to apply which includes:
Tax File Numbers (TFNs) for you and others involved (partners, trustees, etc.)
Tax Agent Registration Number
Professional Advisor Number (if applicable)
Previous ABN
Australian Company Number (ACN) or Australian Registered Body Number (ARBN)
Date of expected commencement of business activities
Legal Name of Business
Authorised Contacts
Associates' Details
Business Contact Details
Main Source of Business Income
Business Locations
Visit the Australian Business Register website to apply for your ABN online and for more information on how to register small business in Australia.
Did You Know:
In Australia, you often don't need to be a Health Practitioner to run a Healthcare Business. In fact, if you are considering starting a Health or Physiotherapy Business, all you need is an ABN.
For more details, reach out to your Business Consultants here or call (02) 9158 6131.
What is a DA application?
DA stands for Development Approval. When you apply for DA, you're applying for permission from your local council to undertake development.
You'll need to lodge a DA application with plans for the location, design, and structural details of anything you're planning to develop. The DA also specifies the timeframe in which the development will be required to start and finish.
DA is required in Australia under the Planning Act of 2016 which defines development as:
Building work
Plumbing or drainage work
Operational work
Lot reconfiguration
Material change of use of premises
The DA offers three kinds of consent:
Development Plan Consent
Building Rules Consent
Land Division Consent
Development Plan Consent is council approval based on how much impact the new development will have on others.
Building Rules Consent refers to approval on building codes, technical requirements, fire safety, energy efficiency, and other applicable regulations.
Land Division Consent refers to approval for changing property boundaries.
Often, these forms of consent will overlap.
So, if you're starting a small business requiring the development of a new building, changing the way a building is used (such as repurposing a warehouse), or even installing new plumbing or drainage, you'll need to complete a DA application.
Since DA applications are unique to each local council, be sure to apply for DA following your city and state's guidelines.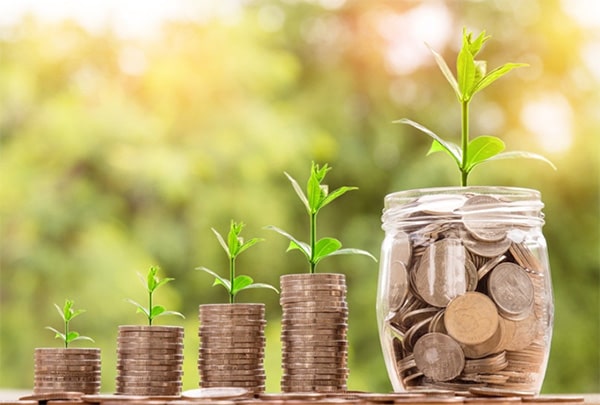 Get Funding
We hope that if you've gotten this far in the process that you've built your business plan. If you haven't, go back and do that now.
If you do already have a business plan, you should have gone over your budget and figured out how much funding you'll need to stay afloat. Now's the part where you'll raise those funds.
Perhaps you've been saving up for a while from your full-time income. Or, you might speak to investors who might be interested in helping you with the initial capital you need.
Another option is applying for small business grants. Australia start-ups have a lot of opportunities to receive grants to get their business idea off the ground.
Check out Australian small business grants you may be eligible for on the Australian Government website.
Setting Up Your Business in Australia
Now that you've registered your business, gotten DA, and raised the capital you need, it's time to set up some of the more tangible aspects of your business.
Obviously, what you'll need to do to make your business operational will vary based on your industry, products and services provided, and other considerations.
Still, there are some things every business owner can do to get started:
Create a logo
Order signage
Build a website
Purchase necessary equipment
Creating a logo can be daunting. It is important, but don't spend too much time on this stage. Hire a graphic designer to create a logo for your business or do it yourself using a program like Canva or Adobe Photoshop.
Let people know you're in business with signage. If you have a physical location, a sign for out front is an obvious consideration. But even if you're an online business, you'll want to order other marketing materials. That means branded packaging or web designs, for example.
In this day and age, every business needs a website. The internet is usually the first place people go to look for products and services. So, it's important to have an online presence. Even a simple website is better than nothing.
Lastly, you'll want to order the equipment you'll need to open up shop. Again, the equipment you'll need varies wildly from business to business. This might just mean fittings and furniture for an art gallery or kitchen appliances for your new cafe.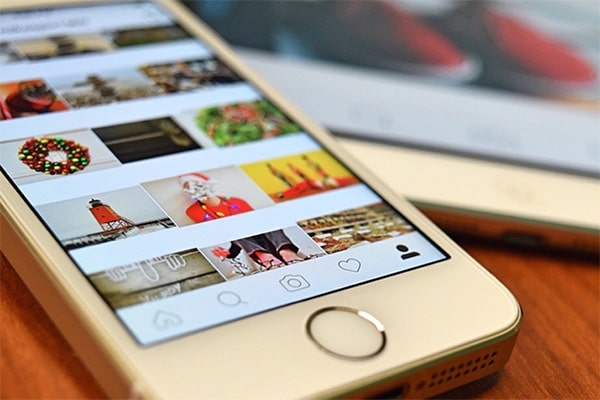 Using Social Media to Launch
With your business set up and ready to welcome customers, use social media leading up to the official launch.
In most industries, future customers can be reached on social media. Leading up to the launch, on social media you might:
Offer special discounts for joining the waitlist
Advertise the opening of your new business to your target audience
Engage with customers by offering a special grand opening giveaway
Hype your products or services to gain interest for your brand
Keep in mind, social media doesn't always reflect real life. It's a wonderful marketing tool and essential for most businesses. However, focus more on your products, services, and business strategy as a whole instead of tonnes of followers.
Think of a strong social media presence as the cherry on top.
Marketing Platforms for Small Business
In addition to social media, small businesses can take advantage of many other marketing platforms to get the word out about their brand.
Google My Business
Yellow Pages
Industry-Specific Professional Associations
Google My Business is a powerful way to market your small business and find new customers. Many future customers are Googling questions to everyday problems constantly. If your product or service has a solution for those problems, make sure you're reachable.
With Google My Business, you can add a business profile to help Google users find your products and services on Google Search and Google Maps. On your profile, you can add photos, offers, and links.
You can also invest in Google Ads to appear higher on the search results page when certain keywords and phrases are searched.
Yellow Pages may seem outdated but it's still a valuable tool for marketing your small business. Now an online directory versus the original big yellow book, posting your business details on Yellow Pages is a wonderful way to get found.
Industry-specific professional associations often have directories and event calendars where you can post information about your small business. Become a member of the professional organisations that relate to your brand and use these features to your advantage.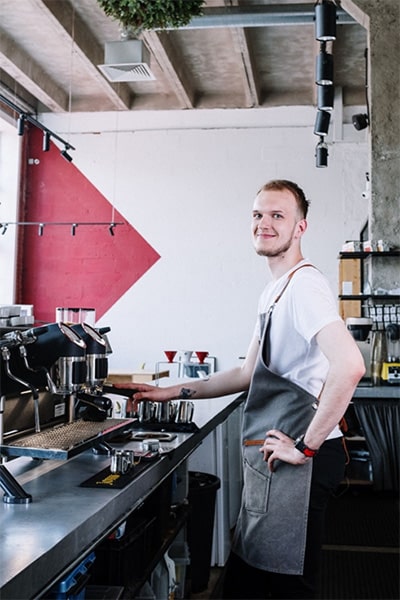 Hiring Staff
As entrepreneurs, it's easy to take everything on, wanting to do everything ourselves. But the truth is, hiring staff and delegating tasks is a must in small business.
Where to find candidates
How to hold an interview
The importance of staff training
Job seekers are all over the internet and in real life. They're looking for work just as much as you're looking for help.

A few of the best places to hire staff are on job sites like Indeed or Seek. You'll post the job title you're looking to fill and candidates can search and apply.

LinkedIn is another powerful tool for hiring employees. It's the social media of work and you can have a look at future employee's profiles and post your job listing there as well.
When it comes to holding an actual interview, there are a few rules to follow. After all, you'll want to make sure you're effectively preparing candidates for the role and finding the best fit for your small business.

Many interviewers use the STAR method in the interview process:
Situation: Ask about a situation or challenge they've faced.
Task: Ask about the specific tasks they did or the requirements they've met.
Action: Ask about actions taken to solve problems.
Result: Ask about the result of the action taken.

For more tips on conducting an effective job interview, check out these tips from Indeed.
Once you've hired some staff to help bring your small business vision to life, it's important not to overlook the necessity of proper training.
Of course, you'll want to instruct new employees and contractors on the specific requirements of the job. But training is also an opportunity to solidify your company culture.

However, before you can train your staff, you'll need to be extremely clear about your goals and systems so that you can effectively communicate. There's nothing worse than a boss that gives unclear direction.

Which leads to our final point…
Creating Systems for Your New Business
When it comes to small business ideas, Australia has plenty. Some say that all of us have had a million-dollar business idea at some point in our lives. But, if you don't take clear action on these ideas, nothing will come to fruition.

That's where systems come into play. You're doing your business a disservice if you don't create systems around how to manifest it.

Understanding the systems behind your operations will also help immensely in the training process. There's no wasted time doing things differently based on various circumstances. Instead, everything will be streamlined.
Your employees will also appreciate that there's a clear way to do things – something they can rely on.
Operating systems in your business might include:
Email newsletter templates
Store opening checklists
Password spreadsheets
Workflow structures
Marketing sales funnels

The idea is that your business should be able to run without you for a week or two.
These are systems that can be added to your training manual and, once you've built a team you can trust and reliable operating systems, you'll have no problem taking holidays throughout the year and delegating important tasks within your team.

The truth is, you're not a small business owner if you're doing everything yourself. Your business should be able to operate without you – it's a separate entity.
Follow these steps and get your business idea off the ground. These aspects of starting your own business in Australia may not be the most glamorous, but you'll be glad they're taken care off.
Additional Resources:
Interested in learning more about managing your own business? Check out our other blogs:
Are you interested in owning a health care business, or do you require help running yours?
Share the article