Back To School Tips For Mum And Dad
Originally Published Feb 11, 2020
Back to school is a stressful time for both kids and parents, but it doesn't have to be! Here are 10 TIPS for mum and dad to remember as they prepare for back to school - 2020.
Practice Your Back to School Routine
To make getting back to school easier for both kids and parents, it's best to get back into the routine of going to bed and waking up at certain times about a week or more in advance.
Help your children ease back into waking up a bit earlier than they've been used to while on school holidays and get a bit more strict about when they should get to bed. Practicing a good sleep routine is probably the most important part of this step and will be essential to their success in school.
You might also practice the walk to school or to the bus stop before the big day or, if it's their first time going to school, gradually start to leave them with a babysitter or at a play date for a few hours so that your little ones feel as comfortable as possible when they spend an entire day away from you.
Create Positive Anticipation for the First Day
Again, especially if it's your child's first time at school, it's common for them to feel nervous. Therefore, it's important to create positive anticipation for going to school. Talk about all the friends that will be there or all the cool things they will learn instead of making them fearful of the experience.
Attend the Orientation Day
Most schools offer some sort of orientation or open day where parents and students meet their teachers and get to know their school before attending on the first day. If it's offered, do your best to take advantage of the opportunity - especially if your child has shown signs of nervousness or separation anxiety.
Practice Your Child's Hygiene Habits
We all know that back to school often means germs galore. Hopefully, your kids have solid hygiene habits even at home but it's important to solidify them before the first day of school.
Ensure your kids are always washing their hands after using the toilet, cleaning up after themselves when they eat, and covering their mouths with an elbow during a sneeze. Perhaps you'll want to pack some tissues and hand sanitizer in their backpack to make it even easier for them to stay clean and germ-free.
Stock Up on Healthy Foods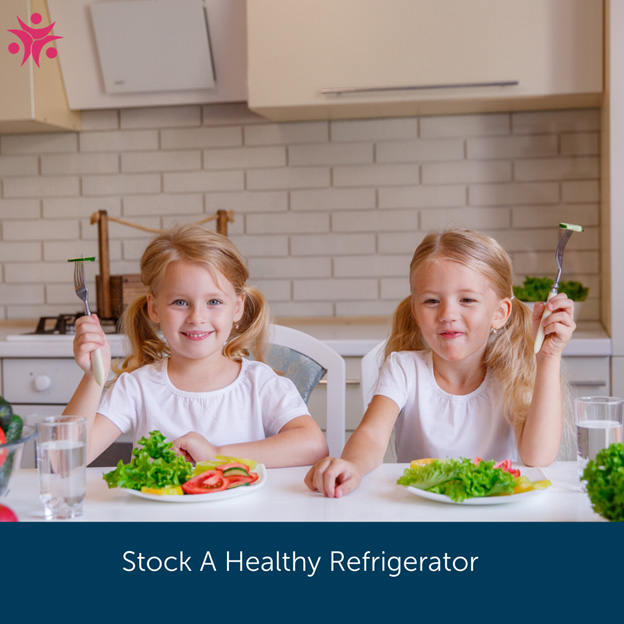 When you have healthy food on hand, it makes it easier to build a healthy packed lunch for your little ones. Of course, it's easier to grab prepackaged chips and processed foods for school lunches, but planning ahead makes a huge difference.
One of the best back to school health tips for parents is to meal prep on Sundays - chopping veggies, separating deli meats into containers, and slicing fresh fruit. It doesn't take long, but it's easy to skip on busy mornings. Pack the school lunches ahead of time and save yourself the trouble.
Ensure Your Child Knows the Rules of the Road
Beyond making sure your child knows where they need to go to get picked up, find the bus, or walk home, it's also important that they understand the rules of the road. It'll make them feel extra confident that they know how to look out for cars when walking or bicycling to a pick-up spot or to the bus stop.
Pick the Right Backpack
Heavy backpacks can lead to major back issues and often a lot of pain. Choose a lightweight backpack with waistbelts and padding and make sure they're wearing it using both shoulder straps. Also, urge your child to use a locker or leave the books that they won't need that day at home.
If your child is experiencing severe back pain, book an appointment with a PhysioInq physiotherapist so we can help them with strengthening exercises and prevention techniques.
For more information and insight on how to pick the right school back for your child in 2020 check out our article on choosing the right school bag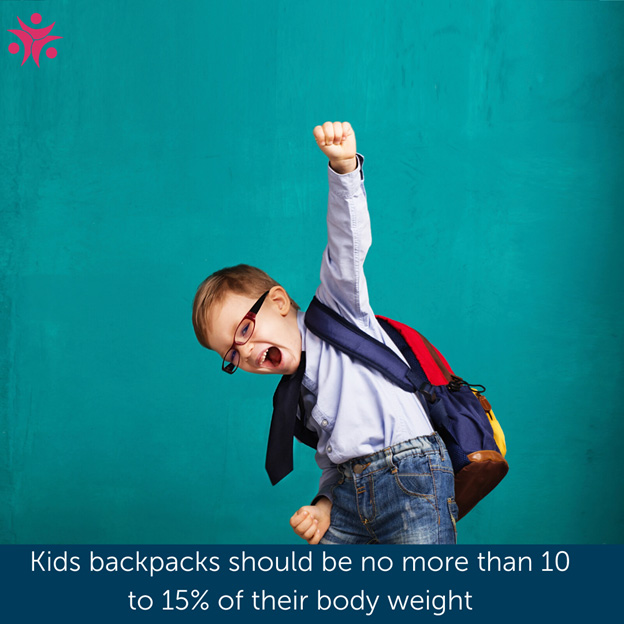 Have Backup Plans in Place
No matter if you're a working parent or you stay at home, it's important to have backup plans for things that are out of your control.
For example, designate a family member or close friend who you can call on to pick up your child if they get sick and you're unavailable in the middle of the day. And speaking of back to school health topics, you might also pack any necessary medication with your child if they're old enough or leave it with the school nurse.
Make Sure to Take Care of Yourself
As parents, it's easy to put ourselves last. But, sending your kids back to school (and especially sending them for the first time) can be just as nerve-wracking (or more) for the parents. It'll be really important to take care of yourself during this time.
Be honest about what you need and do your best to manage any negative thoughts or fears that spring up. Talk to your partner about how you feel and stay in touch with your child without putting everything on them. Once you see that they're ok at school, you might feel better about the transition.
Instill a Kid-Friendly Exercise Routine
We have to emphasise the kid-friendly part of this because we don't want to start seeing primary school kids at the gym anytime soon. But, encouraging and active lifestyle is great and kids have a lot of energy they need to get out of their system.
Find a fun way to exercise with your kid, whether it's playing a sport or engaging in a friendly push up competition. They'll sleep better, have more mental clarity, and feel less stressed. Plus, it might encourage them to take up an active activity in school which is incredible for socialisation and confidence.
Want to learn about some fun and safe ways to exercise with your kids? Come in and see us at PhysioInq where one of our expert exercise physiologists can talk you through some ideas to keep your children active and healthy throughout the school year.
This article was originally written by Jonathan Moody from Physio Inq
Disclaimer
The information provided on this blog is intended for educational and informational purposes only. It is not intended to be a substitute for professional advice or treatment. Always seek the advice of a qualified professional with any questions you may have regarding a medical condition. Never disregard professional medical advice or delay in seeking it because of something you have read on this blog.