Referral Marketing in Healthcare: 7 Easy Ways to Get More Clients
Sunday, November 8, 2020
When's the last time someone in your social circle referred you to a business? It probably wasn't too long ago. Chances are, you had a great experience, too.
Perhaps your yoga instructor referred you to an incredible massage therapist. Or maybe your sister-in-law referred you to the most amazing Italian restaurant. That's what referral marketing is all about.
As a business in the health and fitness industry, there are countless strategies for how to do referral marketing to get more clients.
Here, we're sharing our ultimate referral marketing guide and 7 ways you can earn more customers through referral marketing.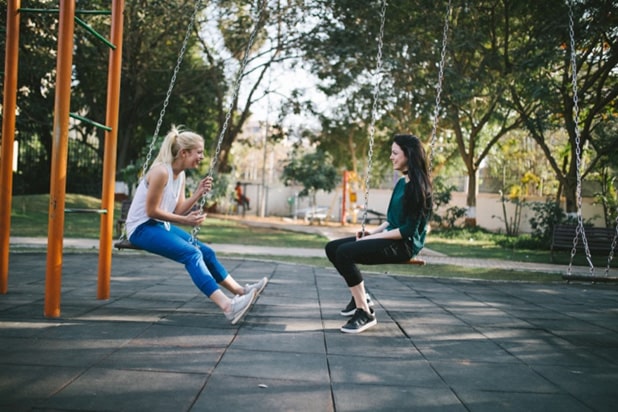 What is referral marketing?
Referral marketing is a referral-based marketing strategy that uses trusted recommendations from other businesses and members of the community to increase your customer base.
Most often, referral marketing is done through partnerships with other businesses to cross-promote products and services. By connecting with parallel brands, you can access their customer base who might also be interested in what you have to offer -- and doing the same for them.
However, simple word-of-mouth marketing also falls under the referral marketing umbrella. Allowing potential customers to try out a product or service to then tell their friends about the experience is another example of referral marketing in action.
Why is referral marketing important?
The truth is, we trust referral marketing and the recommendations of our friends and family.
In your own life, you probably take the recommendations of those you already trust a lot more seriously than what's recommended to you on YouTube or the ad that pops up on your Google search.
These statistics only scratch the surface of how effective referral marketing can be.
Referral Marketing in the Health and Fitness Industry
In an oversaturated health and fitness industry, referral marketing is essential. If you're not investing any time or energy into referral marketing as a health or fitness business, now's the time to start.
Health decisions are some of the most important decisions we make as consumers. We need to know that we can trust our healthcare providers.
Whether we're looking for an exercise physiotherapist or a dermatologist, referrals are a huge deal when it comes to client decision-making in health and fitness.
Since referral marketing and word-of-mouth advertising is so potent, you'll want to make sure the right message is coming across. Of course, this means offering the best service available. But it also means starting the conversation.
To an extent, you can control what's said about your business by creating a solid brand voice and offering high-quality benefits. Make it so people can't help but to talk about you.
Plus, connecting with other businesses in the community in a way that mutually benefits one another giving access to one another's client base, you'll have the trinity of referral marketing at your fingertips.
Where to Start with Referral Marketing
A robust referral marketing strategy takes a bit of planning. It won't usually happen by accident. And again, you'll want to do your best to control the conversation.
Here's a step-by-step guide of how to get started with referral marketing.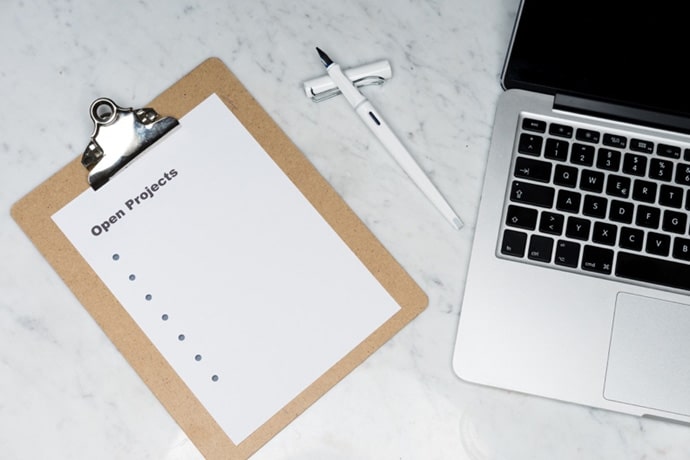 Make a List of Potential Sources of Referral Marketing
To start referral marketing, make a list of other businesses or organisations that relate to your potential customers. Where might someone in the market for your product or services find themselves?
In the health and fitness industry, some examples of referral marketing sources might include:
Doctors offices
Support facilities
Aged care facilities
Gyms
Barre, Pilates and yoga studios
Schools and universities
Sporting goods stores
Health food stores
Organic markets
Chiropractors and holistic practices
Massage studios
When creating your referral source list, remember that you're not seeking out your competition. Instead, seek out referrals from sources that your service could work well in tandem.
The point is to create a mutually beneficial relationship where you can refer your products and services to one another.
Take Action to Get Referrals
Once you've curated your list of potential referral sources, it's time to take action.
Often, there's nothing better than "pounding the pavement" and getting out in the community. Make meaningful connections face-to-face and again, look at getting referrals as a mutually beneficial collaboration versus taking something you want from the other party.
Join clubs, get on community pages, engage with local businesses on social media, and reach out to other business owners when you're out and about.
Start Referral Marketing
Once you've got other businesses on-board, you'll be ready to start referral marketing. But what kinds of marketing should you be doing with your referrals?
The simplest idea is to create pamphlets, brochures, or flyers for your product, service, or business as a whole. You can drop them off at doctors offices, yoga studios, or anywhere else from your referral source list who's agreed to a cross-promotion partnership.
Take things one step further, plan a co-hosted event or seminar. In the health and fitness industry, you might build a physiotherapy workshop to present at a local Pilates studio. That way, you'll capture their audience while they learn more about your business. Or vice versa.
Other ideas might be to sponsor a sports team, offer free ad space for a month on your website to partner businesses, or offer discounts for members of certain gyms, for example. Get creative as this partnership should truly work for both parties. The options are endless.
At Physio Inq, we take referral marketing seriously. In fact, referral marketing is one of our main drivers of business.
If you want to learn more about referral marketing, get some tips, or want to see how Physio Inq can help your business engage in successful referral marketing, click on the enquiry form below to send us a message. Our Business Consultant will get back to you shortly.
Enquire Here
7 Ways to Use Referral Marketing to Get More Clients
Ready to get going on your referral marketing strategy? Here are 7 ways to use referral marketing for your health and fitness business.
Social media
Co-Host an Event
Brochure Drop-Off
Sponsor an Event
Offer Discounts
Cross-Promotion Partnerships
Refer a Friend Specials
Social Media
These days, social media is a powerful marketing tool. With incredible sharability and targeted demographics, social media marketing is referral marketing for the 21st century.
Social media giveaways and shareable content are easy ways to connect with your current clients' network and find new customers when your posts get shared.
Co-Host an Event
Using the steps listed above, reach out to other local businesses that might be interested in co-hosted events.
Workshops and seminars are popular options for the health and fitness space and are amazing opportunities to bring together both brands' client base and educate about your respective products or services.
Brochure Drop-Off
Create personalised brochures to drop off at local businesses that you've agreed to cross-promote. You might also offer to give your clients information on their businesses in return.
Often, local cafes and outdoor markets have community boards that welcome advertisements as well.
Sponsor an Event
Sponsoring an event is another sure way to get the word out about your business. Say you sell essential oils. It might be ideal to sponsor a yoga retreat by providing all the essential oils for the program and including your products in the gift bags.
You might also sponsor a sports team -- a perfect avenue for many health and fitness brands. Local gyms or physiotherapists are a clear choice when it comes to getting involved with sports organisations.
With sponsored events, just be sure that the event or organisation clearly relates back to your business.
Offer Discounts
Everyone loves a good discount. Plus, it makes new clients feel special and "part of the club."
Offer exclusive discounts to clients of partner businesses. For example, you might offer 20% massages for Physio Inq clients.
Cross-Promotion Partnerships
While most of what we've listed could be considered cross-promotion partnerships, here, we're referring to swapping more tangible things like ad space and email newsletter shout-outs.
If you're a Pilates studio that partners with a physiotherapist, you might swap ad space by offering free ads on your website in exchanges for free ads on theirs.
You might also advertise your exclusive partnership in newsletters, on social media, and in your studio to get the point across that you trust their physiotherapy business and will send all of your clients their way.
Refer a Friend Specials
Last but not least, offer specials to anyone who refers a friend to your business. Simply asking for what you want (referrals) is a surprisingly great way to get what you want (referrals).
Popular ideas include offering discounts when your client refers a friend or a cash bonus when someone they referred signs up. Some kind of incentive to encourage referrals usually does the trick.
--
If you're offering the absolute best health and fitness services on the market, chances are, you already have clients talking up your business. That's referral marketing without even trying!
But, adding a few simple tactics to your referral marketing strategy can skyrocket your client base. It'll show in your conversions in no time!
So, whether you choose one or two of these referral marketing ideas or you try out all of them, focusing on client recommendations and word of mouth advertising to earn more customers is a no-brainer.
Additional Resources:

Want to learn more about boosting your business's' sales? Check out our other blog posts below:
Are you interested in owning a health care business, or do you require help running yours?
Share the article