8 Exercises That Will Transform Your Surfing This Summer
Wednesday, October 23, 2019
Having the fitness, strength, speed & power to commit to bigger manoeuvres, and recover quicker from each wave should be every surfer's goal.
Quality surf training and exercises away from the water will not only help you perform better in the water, but you'll be catching more waves.
If you're new to surfing, or a well-experienced rider these 8 killer exercises will elevate your surfing game.
What is the best training exercise for surfing?
There's not one single exercise that could be considered the "best" for surfing. However, once you understand what muscles are being activated while you're surfing, you can target those areas to make sure you're hitting hard where it matters.
Cardio and power exercises will also prove to be essential to a surfer workout regimen. So, first, it's important to talk about what parts of the body surfing exercises should focus on.
What part of the body does surfing workout?
If you're a surfer, you'll know that it can leave you wrecked and is truly a full-body workout. Still, there are a few key areas that need to be in exceptional shape to be an exceptional surfer.
Surfing is a great work out for:
Core: Stability and balance come from your core and are essential to good surfing.
Lower body: Holding a powerful stance while riding and the ability to turn and complete maneuvers all come from your legs.
Upper body: Your shoulders and back need to be strong and mobile for effecting paddling.
Flexibility: As strong as you need to be, your joints and muscles also need to be limber to twist in the ways necessary for surfing.
What is the best exercise or activity to improve balance?
For the most part, good balance starts with your core. Any exercise that activates your core should help improve your balance. Additionally, strength in your feet and ankles will also improve your surfing and should also be a focal point.
Incorporating an exercise ball into your fitness routine is a great way to test your stability and take things to the next level. Working on one leg will also challenge your balance while building all the tiny muscles in your ankles and feet.
Is bouncing on an exercise ball really exercise?
While swapping out your office chair for an exercise ball can certainly help with core stability, in terms of balance exercises for surfing, simply sitting or bouncing on one won't be enough.
Instead, use an exercise ball for pushups and planks, core workouts, and added to more rigorous exercise to challenge your balance. After all, your balance needs to be top-notch if you want to take your surfing to the next level.
Which exercises will help my surfing?
So, putting all that information together, here are some of the most effective exercises that will transform your surfing this summer.
Strength Exercises for Surfing
Rear foot-elevated split squat: Stand on your right leg in front of a bench. Place the top of your left foot on the bench behind you. Bend your right leg into a squat, making sure to keep your knee in line with your toes. Switch legs and repeat. Try for 4 sets of 12 reps.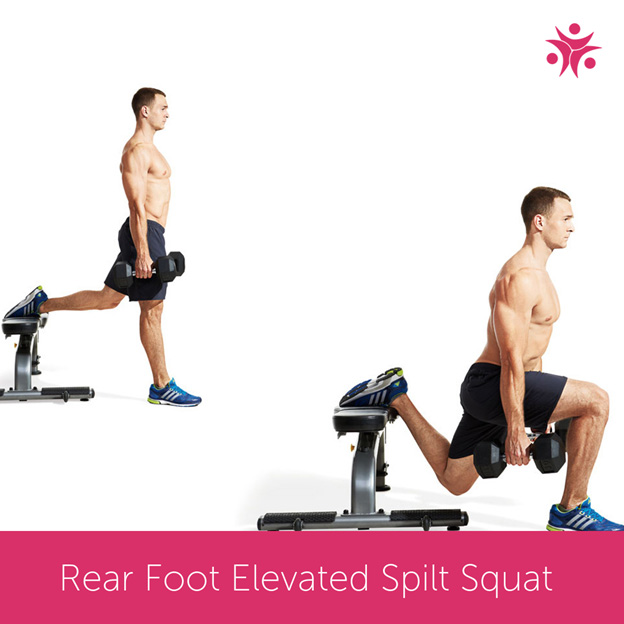 TRX Rear Deltoid Fly (Y's): Mount the TRX bands above your head. Grab the handles and lean back with straight arms and spread out your feet. Squeeze your shoulder blades together and open your chest to form the letter "Y" with your arms. Work through the motions slowly and with control. Try for 4 sets of 12 reps.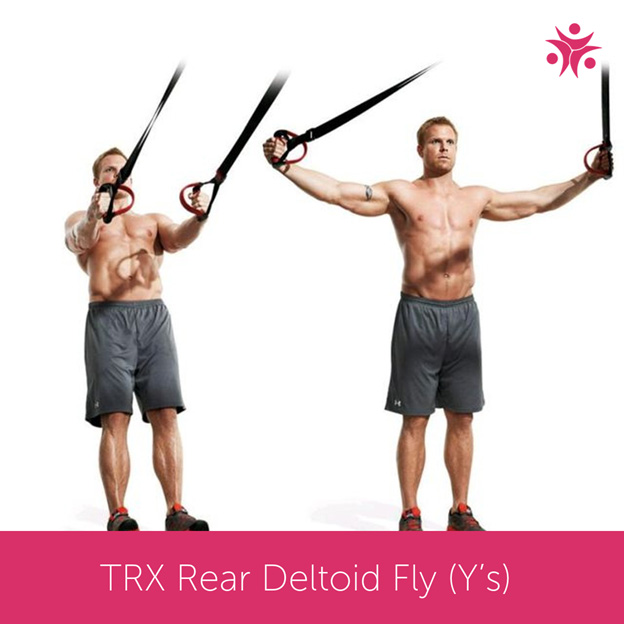 Core Exercises for Surfing
Exercise ball jackknife: Come into a plank position with the tops of your feet on an exercise ball. Activate your core, bend your knees and roll the ball toward your chest. Extend your legs to send the ball away from you and repeat. Aim for 5 sets of 15-20 reps.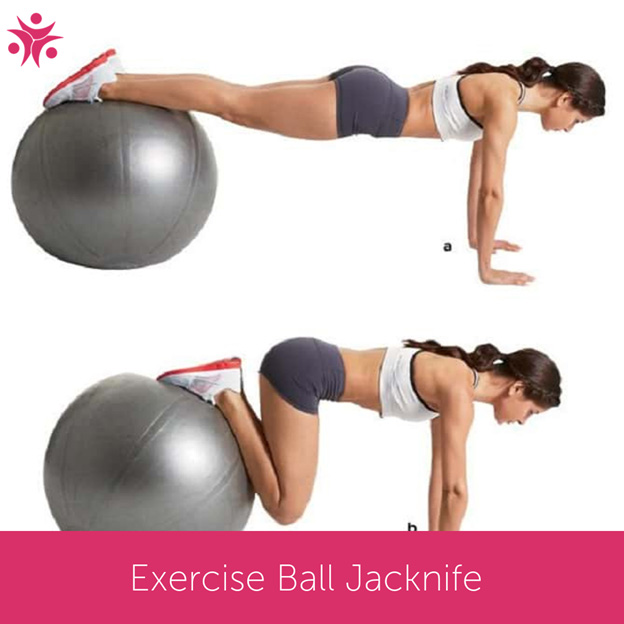 Dumbbell pushup with extension: Come into a plank position with dumbbells in your hands. Complete a pushup and as you extend, lift your right elbow to twist to the right and extend your right hand toward the ceiling. With control, release your hand back to the plank position and repeat on the other side. Start with 4 sets of 8-12 reps range. Keep trying to progress with increasing the weight of your dumbbells.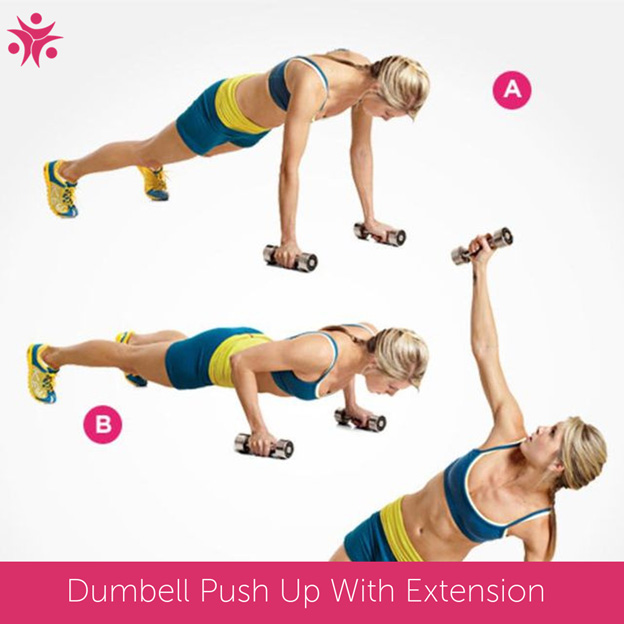 Cardio Exercises for Surfing
Turkish get-up: Lie down and carefully pull the kettlebell to your chest with the weight falling toward your right shoulder. Place your legs at a 45-degree angle and bend your right knee, right foot flat on the ground. Place your left hand on the ground. Press the kettlebell up toward the ceiling and your left elbow into the floor, lifting your shoulders. Move the weight to your left hand and lift your hips. Tuck your left knee with hips still lifted. Pivot onto your left foot and press into your right heel to stand up. Reverse the movement and repeat on the other side. Start really light to begin with and make sure you nail down your technique. Look at doing 6-12 reps for 4 sets.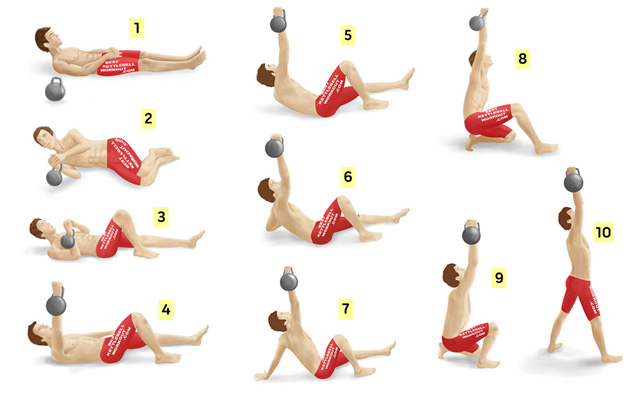 Burpee box jumps: Complete a regular burpee but instead of jumping in place, jump onto a sturdy box. 6-12 reps for 4 sets.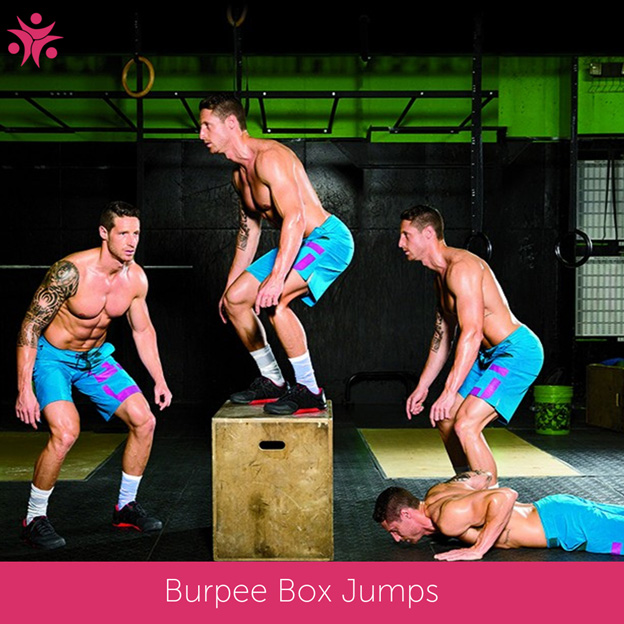 Balance Exercises for Surfing
Exercise ball dumbbell rotation: With your upper back resting on an exercise ball and your feet flat on the floor, press two dumbbells toward the ceiling in line with your chest. Staying balanced on the ball, rotate the dumbbells from side to side. Start with 4 sets of 8-12 reps range. Keep trying to progress with increasing the weight of your dumbbells.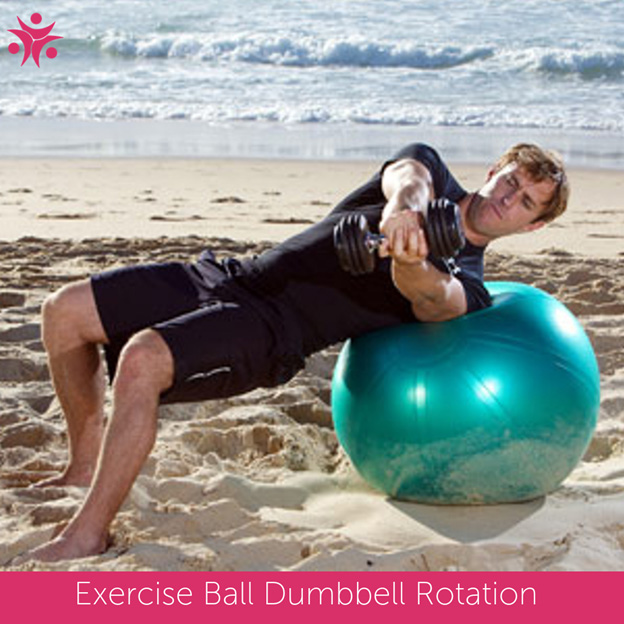 Single-leg squat (Pistol squats): Stand on your right leg with the left leg extended in front of you. Squat to almost a sitting position using only your right leg. Keep your chest lifted, press into your right heel, and come back to stand. Switch legs and repeat. Do bodyweight for 8-15 reps for 4 sets.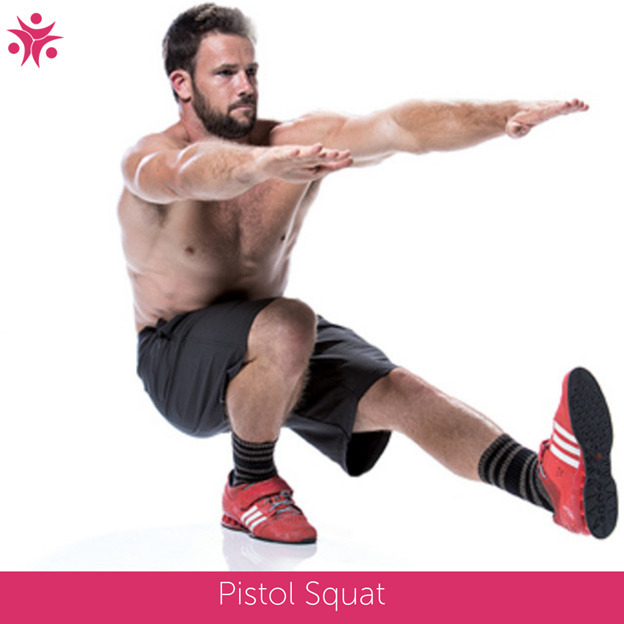 Of course, this is not an exhaustive list of exercises that will improve your surfing. It's simply a great place to start. The next time you go out for a session, be honest about your weak points and focus on that in your training.
So get going before summer and you will start moving better and surfing better + easier.
Our expert physiotherapists & exercise physiologists can help you figure out what exercises you need most and develop a personalised plan that will make this a summer to remember. Don't let weak arms or core instability hold you back from the best wave of the day. Call us today and book an appointment. Surf's up!
Share the article