How to Conduct a Job Interview as a Small Business Owner
Originally Published Feb 12, 2021
Hiring quality talent is a struggle for any small business owner. The fact is, within the healthcare sector, good therapists are hard to find. Recruiting is often a key issue that health care business owners are tasked with. And truth is, at Physio Inq we have our struggles as well.
In our own research, we found that 50% of Pinq Business Partners claim that hiring therapists is one of the hardest parts of business ownership. Even at Physio Inq headquarters, we've struggled to source high-quality staff due to the limited number of health therapists out there.
This struggle is why it's so important, especially as a healthcare business, to create a great work culture that makes people want to work for your business. But it's also crucial that you know where to start in finding potential new employees.
Here, we're sharing our top tips for how to recruit new staff as a health business, what happens when you find a quality applicant, and how to conduct a job interview as a small business owner. Follow along and you'll have a team of top talent in no time.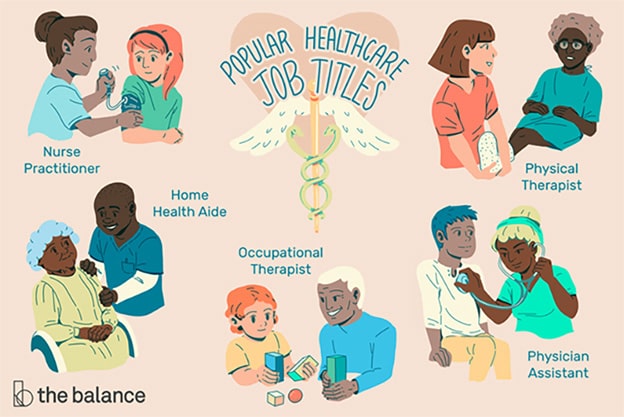 Image Source: The Balance Careers
How to Find New Potential Employees
The first step towards conducting a job interview for your small business staff is to find the best candidates. Here are some places to start.
Seek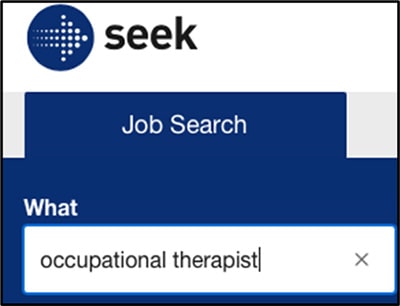 Image Source: Seek.com.au
Seek is a massive online job board where you can post your job for eager candidates to apply. It's easy to use and reaches a lot of people. Plus, you can pay a premium to move your job post to the top of the search results.
Seek also helps you filter applications using keyword technology and creates a streamlined process for narrowing down your options. Job seekers like the program as well since they can save their resumes and information in Seek to use on multiple applications.
LinkedIn


Image Source: Linkedin Jobs
LinkedIn is another amazing way to not only post your open job but also to recruit quality candidates. Since LinkedIn users add their experience and qualifications to their profile, you can pursue future potential employees before they even apply for your position.
Still, LinkedIn also offers a robust job board where many job seekers turn to find work. The platform, like Seek, also uses powerful algorithms to help you narrow your search and find the best candidates for the job.
Posting as your company on LinkedIn also helps you engage with future employees and could improve your chances of quality candidates being interested in a job at your company.
In short, when LinkedIn users resonate with what you're sharing, you're creating a connection that can help with the recruitment process.
Organic Recruitment
As you're figuring out how to recruit as a small business owner, you may have noticed that recruiting new potential employees is a skill all its own. You might also notice that a lot of what makes recruiting easier starts with what's already happening within the company.
That's where a strong work culture comes in. People want to work where they're appreciated and where they receive benefits in addition to a paycheck.
Employees want to enjoy their time at work, so a big part of the recruitment process is showing potential applicants what it's like to work with you.
This might be through social media campaigns or in-person as you interact with clients and customers every day.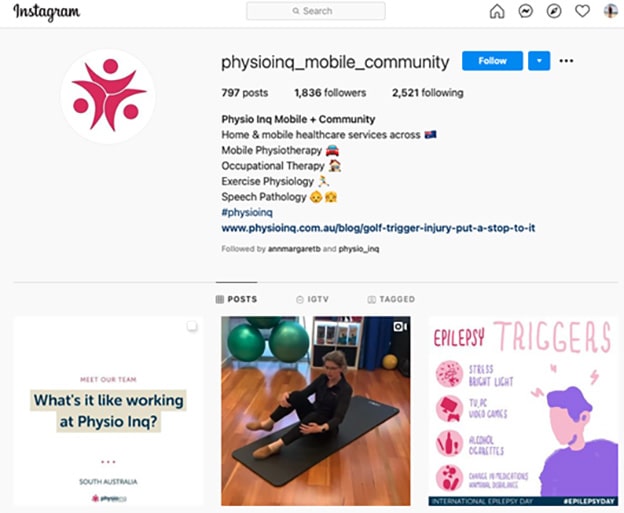 Image Source: Physio inq Mobile & Community
Of course, you can always hire a recruiter or a recruitment agency to help you find the best candidates. But, at the end of the day, recruiting won't feel like pulling teeth if you create a work environment that's welcoming and truly benefits your employees.
As the saying goes -- if you build it, they will come.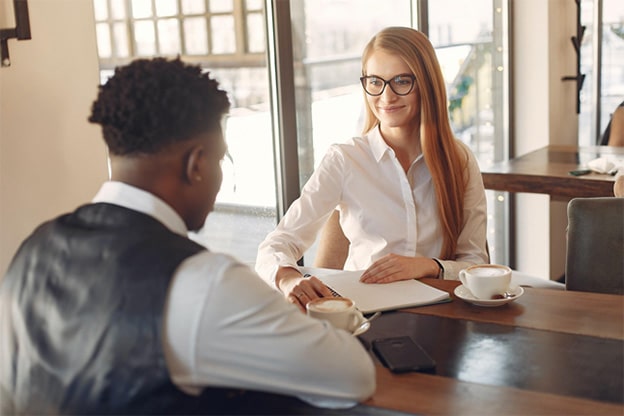 How to Conduct an Interview
Once you have a list of quality candidates that you're interested in learning more about, it's time to set up some interviews.
Invite Quality Applicants to an Interview
For the candidates that you'd like to interview, simply reach out to them and schedule an interview. You can do this yourself or have an assistant do so for you.
Interviews are generally set up via phone call or email and it's best to give the candidate a few date and time options. Then, once you agree on a time that works, you can decide how you'd like to conduct the interview.
Sometimes a phone interview will suffice at first, especially if you like to go through a few rounds of interviews before making your final decision. You might also do a remote interview using a video conferencing tool like Zoom or Skype.
However, most small business owners prefer to conduct in-person interviews and we'd have to agree that this is, generally, the best way to ensure a solid hire.
With an in-person interview, you're able to see if there's chemistry between the staff, their manager, and everyone else they're going to work alongside. You'll also see how they're dressed, how they hold themselves, whether they were on time, and how they behave.
Plus, for the interviewee, it helps them give a sense of their potential future environment. And as we mentioned, your work culture can count for a lot. Overall, in-person interviews are ideal but phone interviews and remote interviews can also be incredibly successful if necessary.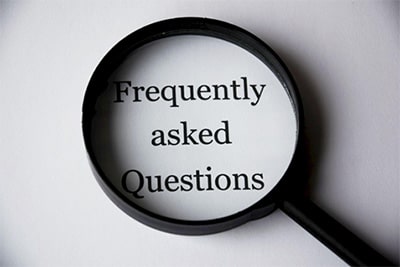 Prepare Your Interview Questions
Once the interview is locked into your schedule, you'll need to prepare your interview questions ahead of time. You'll definitely regret it if you decide to ask questions off the cuff. So, don't improvise!
Below, we'll go more into detail with some concrete examples. However, the key to hiring the best candidate is to get a feel for their soft skills, focusing on their personality traits and habits instead of their technical skills.
After all, technical skills can usually be taught. But, being adaptable, friendly, personable, and calm in the face of stress is more often out of your hands.
So, try not to get bogged down by whether or not they're familiar with a certain program.
Follow-Up with Every Candidate
After the interviews, you'll make your final hiring decision. Then, you'll sort out the onboarding process. But, it's also important to reach out to those you interviewed and who didn't get the job as well as everyone who applied to the position.
That's right -- it's a lot of follow-ups. But leaving candidates hanging without an answer is more frustrating than hearing a no. It all matters towards the overall sentiment of your company.
After all, you're likely going to need to hire new staff at some point. So, you don't want to ostracise anyone who applied but just wasn't successful this time around.
Following up with a yes or a no is an important step in the interview process as a small business owner while also being sure to make a note of everyone that applied, especially if you found their application interesting.
This can help later on in the recruitment process as you might not even need to post a job the second time around. Just reach out to the people on this list to see if they're still interested in working with your company.
Example Interview Questions
Now, let's get down to the nitty-gritty with some actual examples.
Depending on the job description and your company's needs, interview questions will vary. However, here are a few examples of strong interview questions that not only help you gauge a candidate's technical skills but also allows you to learn more about their soft skills as well.
Tell me about yourself.
This one might seem obvious and frankly, basic. But it gets the candidate talking and you can learn a lot from this one question.
Tell me about a time you dealt with an issue between you and a coworker.
Problem-solving and conflict-resolution are some of the most important soft skills out there. This question can tell you whether this candidate has both.
To you, what makes a great leader?
Leadership can look different for everyone. So, this question helps you gauge what their idea od strong leadership looks like and if that fits with your definition.
What would you say is your greatest strength and your greatest weakness?
This common interview question gives the candidate a chance to be honest about their strengths and weaknesses. Everyone has weaknesses but it's how you use them that matters.
What do you like to do outside of work?
If work/life balance is important to your company (which it should be), this question can help you assess if this candidate can set boundaries between personal life and their career.
Where do you see yourself in five years?
Investing in your employee's future is a great way to build a strong company culture and seeing what a candidate pictures for themselves in five years time helps you understand if you're a good fit or not.
Why did you leave your previous job?
This question might raise some red flags. For example, if the candidate starts bad-mouthing their previous boss, that's a sign that they might not have the emotional intelligence required for your position.
Why should we hire you?
This one's a tough question for candidates, especially if they want to toe the line between being confident yet modest. Seeing how they navigate this delicate balance makes for an interesting answer.
What's the toughest decision you've had to make in the last six months?
We all frequently have to make tough decisions and on the job, tough decisions come up all the time. Knowing how they handle these choices will be key to your decision of whether to hire them.
How do others generally describe you?
Others can sometimes describe us more accurately than we can describe ourselves. So, if the candidate is honest, this can give you a good insight into their best qualities.
What do you think our company goals are and how would you help us to meet them?
This interview question allows you to see if they've done their research. Plus, it can give you a more concrete idea of what they might be able to do for your business.
What are your salary expectations?
Common question but it has to be asked.
Do you have any questions?
It's not always a bad thing if the candidate doesn't have any further questions but, they might. So, this is their opportunity.
And with that, do you have any questions?
---
If you are looking for more business advice, get in touch with our Pinq Business Partner Cultivator James Appleton at james.a@physioinq.com.au or call him directly on (02) 9158 6131 for your FREE Business Consultation.
If you are interested in reading more about marketing for your business, check out our other blogs:
Are you interested in owning a health care business, or do you require help running yours?
Disclaimer
The information provided on this blog is intended for educational and informational purposes only. It is not intended to be a substitute for professional advice or treatment. Always seek the advice of a qualified professional with any questions you may have regarding a medical condition. Never disregard professional medical advice or delay in seeking it because of something you have read on this blog.