Most Common Crossfit Injuries | How To Stay Injury Free
Monday, February 11, 2019
Since its impactful entrance into the fitness world, CrossFit has grown in popularity at an unparalleled rate, now being recognized worldwide. But, with new CrossFit gyms opening up every day, more and more injuries seem to be occurring as well. In this article, we will be outlining the most common CrossFit injuries, why they occur and how you can prevent them.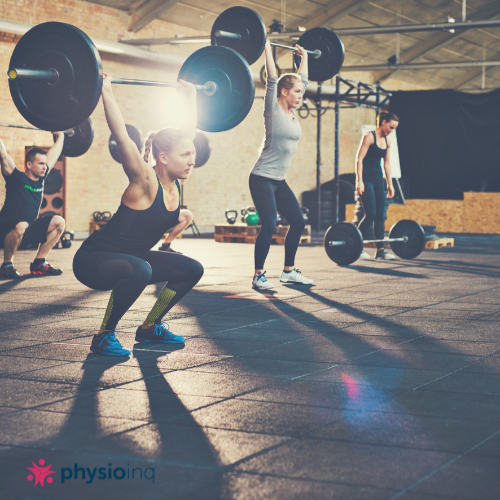 What is CrossFit?
CrossFit is a branded name for a specific style of fitness regimen. It was founded in 2000 and quickly took the world by storm. It is essentially the 'sport of fitness' involving a mixture of high-intensity interval training exercises, callisthenics, plyometrics and Olympic-style powerlifting techniques.
It is promoted as a sports-activity that anyone can partake in, specifically everyday folk with no athletic background. The focus of CrossFit is to complete maximum repetitions of various exercises within specific time frames.
The CrossFit injury debate
CrossFit is debated (and often accepted) to have a larger than normal amount of injuries when compared to other fitness regimens. This is in part because of the focus on time and repetitions as opposed to form or adequate resting periods. Many experts feel that the Olympic-style of lifting used in CrossFit should never be used as a conditioning tool.
**A study by the Journal of Strength and Conditioning Research showed that 73.5% of its participants had sustained an injury while doing CrossFit… nine required surgery.
The concept of mixing power-lifting techniques with conditioning and high-paced interval training is thought by many to be an inherent flaw in CrossFit's ideology. It is also widely accepted as the main cause of increased injury rates in CrossFitters. Other possible causes of injuries specific to CrossFit include inadequate resting periods, overtraining and improper form.
Common CrossFit injuries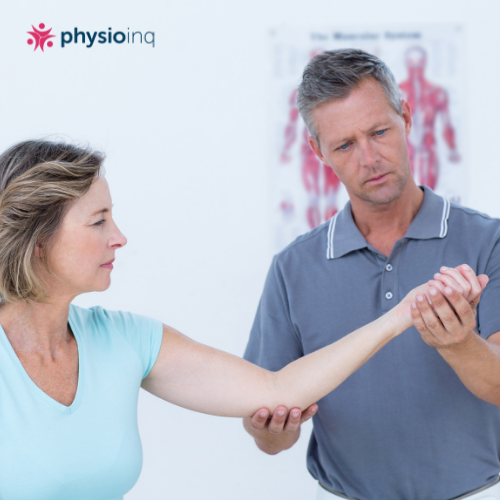 Although the specific movements practiced in CrossFit are not particularly dangerous or injury provoking, it is the lack of focus on proper technique that leads to injury (especially when dealing with the advanced techniques that are used in CrossFit routines). Reps attempted to be completed quickly, within a specific timeframe are what cause the movements to become dangerous. The most common areas of injury in CrossFitters are to the:
Shoulders
Lower back
Rotator cuff
Knees
Elbows
Achilles tendon
Complex movements such as rowing, jumping, Olympic lifting (snatch, clean, jerk), pullups, handstands, rope climbs etc. performed in rapid succession with little or no recovery time are often the cause of injury as opposed to the movements themselves.
**A full breakdown of CrossFit injury specifics are also outlined in this article from the Orthopaedic Journal of Sports Medicine.
How to practice CrossFit safely
Like starting any new exercise program, the body needs time to work up to certain activities. Proper balance, stability and technique need to be built up and practiced over time. Overworking the body is dangerous when completing complex exercises and intense, full body workouts, so don't be afraid to take things slowly. Form is everything when it comes to injury prevention and crucial to practice.
If you are someone that is new to exercise or returning from an injury / layoff, 'ego' is your worst enemy. Avoid weight that is too heavy to lift with proper form. Adequate stretching and warmups need to also be practiced religiously in addition to prehabilitation exercises.
Injury prevention
The quickest way to cease progress completely is to get injured. Injury prevention is enormously important in order to continue making consistent 'gains' in any activity. Preventing common CrossFit injuries can be done in a variety of ways:
By strengthening your core:
CrossFit involves a lot of overhead pressing as well as jerking, jolting and swinging movements. This combined with running and jumping exercises, means a lot of core work. Attempting to complete these movements with a weak core can result in lower back injuries. You can start creating a stronger core with these 3 Must Do Core Exercises from our blog!
Creating muscular balance:
Muscular imbalances are exacerbated by high-intensity exercise. All of the muscles in your body need to work together cohesively to complete the athletic, high-intensity movements required by CrossFit. Rotator cuff and shoulder instability can not only develop as a result of exercising with muscular imbalances, but are often culprits of it as well.
Prehabilitation:
Range of motion, stability, balance and sports specific strength-training exercises are essential in keeping the proper muscles active and engaged while performing CrossFit exercises. Even a minor back or neck strain from practicing improper form can quickly turn into a serious injury, resulting in lengthy rehab. These injuries are avoidable through proper prehabilitation or 'prehab' practices.
**To learn more about creating a prehab program specific to your needs, feel free to make a booking with one of our specialists.
Recovery from injury
Because of the inherent, intense nature of CrossFit and the relative youth of the sport, injury will likely occur if not planned and prepared for properly. Your back and spine health are extremely important to your overall quality of life and especially important to protect when partaking in potentially dangerous activities such as CrossFit. If you are experiencing pain in any of the areas listed above or concerned about possible injury, it is always best to consult a professional.
We can help!
You don't have to become a CrossFit injury statistic. We have a team of clinic and home Physiotherapists and Exercise Physiologists all across Australia that are ready assess your body's needs and prepare you for any high-intensity activities you wish to partake in. Find your closest Clinic or Mobile therapist HERE today.
Contact us by phone at 1300 731 733 or find a location nearest to you to get started!
Share the article