Transferable Skills: How to Identify Them and Use them To Switch Jobs
Originally Published Oct 15, 2020
Transferable skills are the key to making a successful career change but knowing how to identify them and showcase them to a prospective employer does not always come naturally.
Jobseekers looking to move into an entirely new line of work can become caught up worrying about the industry-specific skills they do not have and forget all the other skills they already do have.
Career coaching service Glow Up Careers chief executive Yvonne Kelly says transferable skills can range from customer service and communication, through to technology skills.
"It's a lot of the softer skills," she says.
"It's critical to have those (because) those strengths are hard to change."
Kelly, who is running a free webinar series called Bridging Careers from October 19 to 23, says people often think they have to study before making a career change but that is not necessarily the case if they have transferable skills.
"If (jobseekers) have the core skills and employers can see that enthusiasm and passion and that they are willing to learn, they are then willing to put the training in," she says.
Exclusive insights from Dynata show two thirds of Australians consider themselves to possess transferable skills in problem solving (68 per cent) and communication (67 per cent).
Another third (37 per cent) believe they have digital literacy.
Although Generation X are the most likely generation to report having leadership skills (56 per cent), Baby Boomers are most likely to say they are organised (61 per cent) and Millennials are most likely to believe they can influence others (34 per cent).
Physio Inq chief executive Jonathan Moody says his physiotherapy and allied heath business hires with a focus on soft skills.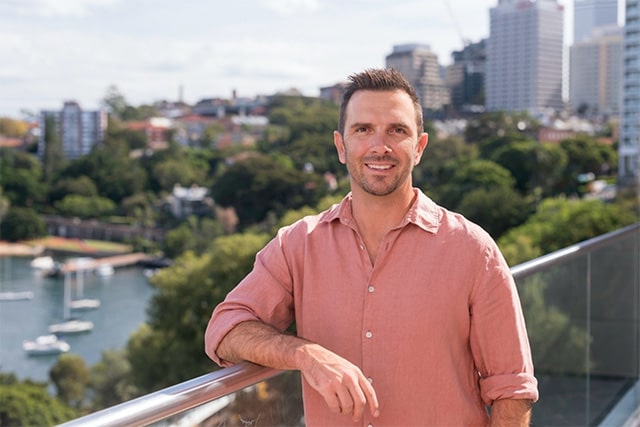 "We would 100 per cent hire someone who may be seen as less trained in a particular area, to then get them mentored by senior or more experienced staff to improve their technical abilities," he says.
"Technical skill acquisition in allied health is so much more predictable in its path for employees (than that of soft skills)."
Similarly, Coles chief people officer Kris Webb says the supermarket hires from a wide range of backgrounds, and that jobseekers often have more transferable skills than they realise.
"The obvious one is people skills," she says.
"Customer service is very transferable, too.
"People who have worked anywhere where you are required to work as apart of a team, build a sense of community and work flexibly and in a sustainable way … seem to fit right into the Coles family.
"Technical skills, we can train people on. If you have got the orientation to solve problems, you are probably going to do well."
Airline pilot Danny Zilovic is working as a home delivery truck driver with Coles while he waits for the aviation industry to ramp up.
The Virgin Australia captain, who still pilots the odd flight, advises workers who have been forced to make a career change during the pandemic to treat it as a new opportunity to develop and expand skills and meet new people.
"Re-adjust your priorities; focus on what's important, such as family; do whatever job you can with pride and professionalism," he says.
FROM SAUCEPANS TO SOFTWARE
Brisbane's Vikram Adityan left behind his career as a chef to pursue work in the tech space.
He studied a Bachelor of Engineering (computer and software systems) and is now 10 months into a graduate program with industrial software technology firm AVEVA.
"The two careers are so alike in so many ways, just that at AVEVA there is 0 per cent risk of getting yelled at and 100 per cent less risk of burning yourself," the digital solutions graduate engineer says.
"Discipline and concentration are some skills that I used to use a lot in my old job but found I lean on more inside of AVEVA.
"Talking with customers in both jobs I think sharpened my interpersonal skills which comes in handy a lot as well in AVEVA."
This article was originally published by Melanie Burgess for The Courier Mail, The Daily Telegraph and The Gold Coast Bulletin.
Disclaimer
The information provided on this blog is intended for educational and informational purposes only. It is not intended to be a substitute for professional advice or treatment. Always seek the advice of a qualified professional with any questions you may have regarding a medical condition. Never disregard professional medical advice or delay in seeking it because of something you have read on this blog.