SEO made Simple: What is SEO and Why Should You Use It?
Friday, June 11, 2021
SEO, formally known as Search Engine Optimisation, is a huge piece of the digital marketing puzzle. Before we jump to the ins and outs of SEO, let's breakdown what is SEO. SEO is the practice of using selective keywords across your website, that your customers are likely to use when searching for your business.
Your 101 Guide to nailing SEO
SEO, formally known as Search Engine Optimisation, is a huge piece of the digital marketing puzzle. Before we jump to the ins and outs of SEO, let's breakdown what is SEO. SEO is the practice of using selective keywords across your website, that your customers are likely to use when searching for your business. Every business will have a different set of keywords, based on their location, service offering and competition. At the end of the day, SEO is what helps your small business rank on search engine results pages (such as Google) without paying for advertising space. Without using SEO, Australian companies may be losing out unnecessarily.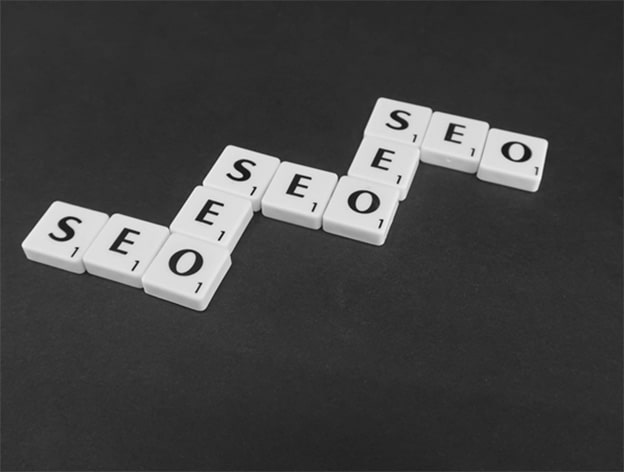 If you're totally in the dark when it comes to SEO as a small business owner, we're here to shed some light on the topic in this 101 Guide to search engine optimisation. Let's go!
What is Search Engine Optimisation (SEO)?
SEO or search engine optimisation is a set of tactics you can use to increase the likelihood that your website will rank higher on search engine results pages without ads.
In other words, when someone searches a word, phrase, or question that your small business can help with, SEO helps to make sure your website is one of the first options the searcher sees.
Is SEO really worth it for my business?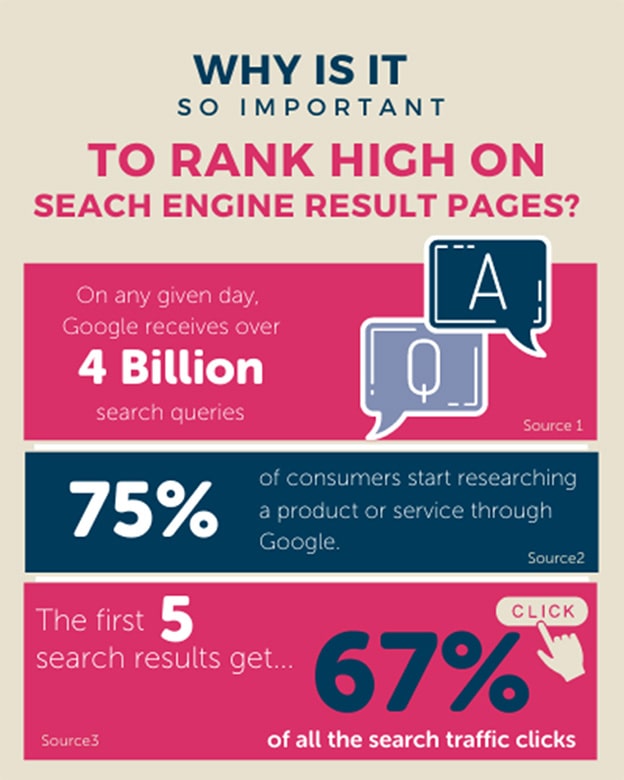 Source 1: Internet Live Stats.com | Source 2: Net Market Share.com | Source 3: Zero Limit Web.com
Essentially, people won't click through pages of search results to find an answer to their question. So, you better do your best to get on that first page.
What is Search Engine Optimisation of a website?
Search Engine Optimisation helps make sure users can find your business through search engines (for example, Google) through the use of specifically chosen keywords. Keywords can be included in places such as the title of the page, the alt text, in the website URL and in the text of the page. By incorporating keywords in these places, search engines are able to rank the relevance of the website in regards to the keywords used.
But, there are two ways to play the SEO game -- with long-term thinking or short-term thinking. Approaching SEO by only thinking about making money as fast as possible is a recipe for business disaster in the long run. So, implementing SEO best practices is essential.
Let's explore the difference between these two approaches to Search Engine Optimisation Melbourne small businesses (and all Australian business owners) should follow.
Short-Term SEO that Backfires
"Get rich quick"-style SEO tactics are those that focus only on the search engine, not the humans who will find your content.
This might mean packing your site with keywords, even in ways that don't really make sense or using false information to rank higher. You might make a few thousand dollars this way if your website features ads, but it's not worth it. It really does nothing for your overall business.
You can get banned and your reputation will be ruined. Plus, the point of good SEO is to get people on your website to actually do business with them. So, "black hat" SEO is no good.
Long-Term SEO for Success
For long-term SEO success, it takes a bit more effort but it's worth it to ensure your business is sustainable online. The goal is to create valuable content that's also search engine optimised.
For example, if you own a physiotherapy clinic, you might do some keyword research to use the best phrasing of a question to ensure it's optimised properly. But, you'll still make sure your website was full of valuable information, not spammy content.
At the end of the day, the goal with SEO isn't to trick people. It's to help users find you!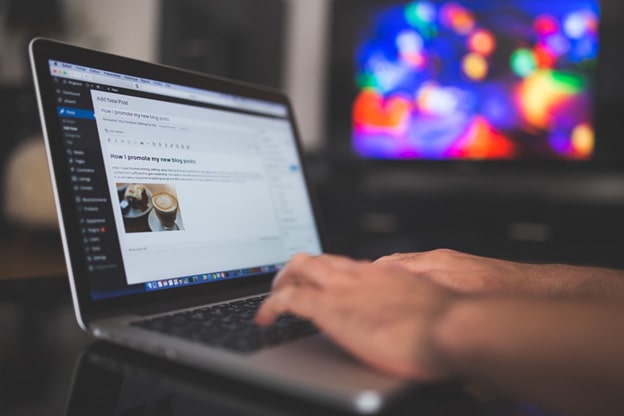 How does SEO work?
SEO works via search engine algorithms scanning both a website's front-end and back-end content to make sure the webpage can provide the user with the content that best matches their search query. For a website owner, or small business, the three major components of good SEO include:
Keywords
Alt Text Image Optimisation
Backlinks
Each of these SEO components is important to the overall success of your Search Engine Optimisation. Small business owners should no longer let any of them slide as it can mean your website isn't ranking as high up on search engine results pages as it could.
There are many other tactics you can use to improve your SEO, but for beginners, keywords, alt text, and backlinks are a good place to start.
So, why do these components work? What's actually going on within the search engine itself?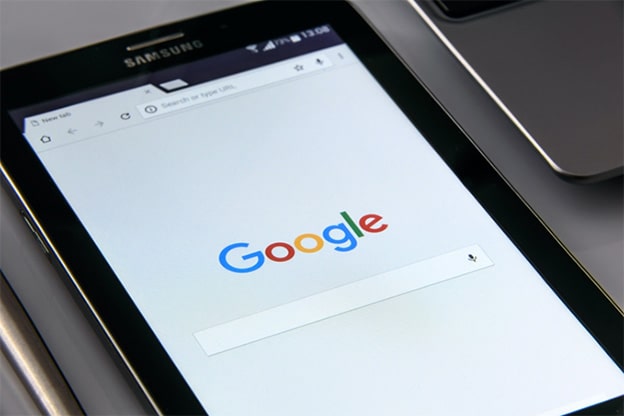 How do Search Engine's decide what is good content?
Search Engine sites, such as Google have sophisticated algorithms that scan your content, retrieve information such as keywords, and rank website pages according to how 'relevant' it deems the content to answer its users' query. These algorithms decide where to rank your webpage on search engine results based on things like:
Quality (no broken links or duplicate content)
Freshness (recent content)
Mobile-friendliness
Page load speed
Plus much more.
It's important to think about all of these features when optimising your content for better rankings.
If you think about SEO from Google's perspective, they want to give their users the best results possible. So, if someone searches "quick and easy hot cross bun recipe", Google's algorithm is going to do its best to serve a link to exactly what the user wants.
So, the algorithm will scan through the front-end content including the actual words on the web page and even take into account the design of your website to ensure there's no spam or broken content.
Then, Google's algorithm will make sure it's the best link to serve to their user based on back-end information such as the alt text of images and how many backlinks that particular page has.
Another important aspect that the algorithms consider is freshness. It's important that, every so often, you're updating your website to help it rank higher for freshness. And always make sure your content is optimised for mobile for better SEO.
The tricky thing about how SEO works is that it's not always clear and it's always changing. So, most of our understanding of how SEO works is based on our current best guess.
Still, keywords, alt text, and backlinks are certainly going to help your odds of landing on the first page of a Google search result. Let's go through each of these SEO components.
What is a keyword?
A keyword is an SEO search term that you can include in your front-end and back-end content that helps you to rank on search engine results pages. It can be a single word or a short phrase.
To do keyword research, you'll want to think about what your future customer might be searching for. From there, choose keywords that are searched often but that don't have too much competition.
Then, you'll include a handful of keywords throughout the content on your website to help users find your page through a Google search. In general, keywords should appear in titles, at the beginning and end of a page, in alt text, and intermittently throughout your content.
To give you an idea of keyword search engine optimisation, Perth small businesses should include Perth alongside the services they offer as a keyword in their content to ensure that local users can find them.
So, "Perth physiotherapy clinic" is a great example of a specific, searchable keyword.
Want to learn more about Keywords and Keyword Research?
Click to watch this handy guide from Hubspot.com
What is a backlink (with examples)?
A backlink is an incoming link from an outside website. Google's algorithms look at how many outside websites link back to your site to estimate your level of authority.
For example, if a physiotherapy magazine links to one of your clinic's blog posts, that would be considered a backlink. The more backlinks a page has, the higher you'll rank on search engine results pages.
What is image optimisation in SEO?
Image optimisation in SEO can be accomplished by adding alt text to the images on your website.
It's easy to leave the alt text field blank but it's important that you don't. When Google's algorithm scans the backend of your website, it'll consider the alt text of your photos to ensure that your page should rank on their results page.
Other ways to optimise your website on the back end includes HTML tags. Most web hosting providers make it easy to include keywords in your title tags and meta descriptions but these are often opportunities for search optimisation Sydney businesses miss out on.
In general, if there's a text field anywhere in the back end of your website (even including the file names of your images), you'll want to be sure it's optimised to give you the best chance of ranking on search engine results pages.
What is an SEO manager?
An SEO manager is technically someone who works with a business to ensure their SEO is at its best. However, there are also some programs that can help you with your SEO.
Especially if you're a small business with a small budget, you may not be able to hire someone to do your SEO. But, you can take advantage of SEO manager programs to do keyword research or website plug-ins like Yoast to help you optimise your metadata.
Let's Review
Phew, that was a lot of information. So, here are the main takeaways about SEO and why you should use it.
Most people use Google to start their internet search
SEO ensures your webpage ranks higher on search engine results pages
Keywords, alt text, and backlinks are essentials for beginner SEO
Keywords are search terms that you can add to your content
Backlinks are the links that come from other websites pointing to your page
Alt text is the backend information about your images that helps with SEO
HTML tags also make a difference when it comes to SEO
Google's algorithm combs through your webpage looking for quality, freshness, page load speed, and mobile-friendliness
To be honest, SEO is a dense and complex topic. Some experts even suggest that SEO is dead. But, while implementing search engine optimisation won't solve all your marketing problems, it certainly doesn't hurt to have an understanding of the basics.
Want to read more about SEO?
We found these three sites super helpful!
Get started today by trying some of these ideas for Search Engine Optimisation. Adelaide, Sydney, Brisbane -- no matter where you are Australia-wide -- you can get more eyes on your website using SEO.
For more handy business tips and tricks, check out our other trending blogs:
Are you interested in owning a health care business, or do you require help running yours?
Share the article