Children With Down Syndrome - Physical Complications & What To Do?
Monday, November 26, 2018
According to the Australian Bureau of Statistics, Down Syndrome effects roughly 1 in 1200 Australians. It is a chromosomal condition characterized by an extra copy of the 21st chromosome. Diagnosis is made either prior to birth, or shortly after, by chromosomal testing.
"As recently as the 1950s, life expectancy for people with Down syndrome was as low as 15 years of age. In recent times, progress in medical and social sciences has very much improved the health and the quality of life enjoyed by people with Down syndrome. In Australia today, most people with Down syndrome will enjoy a long, happy and healthy life" (https://www.downsyndrome.org.au)
There are a variety of things that cause complications with children effected by Down Syndrome, including both mental and physical aspects. I'll go into some of the physical complications and how you can help them at home, and how Physiotherapist or Occupational Therapist may be extremely beneficial in assisting families in managing the syndrome.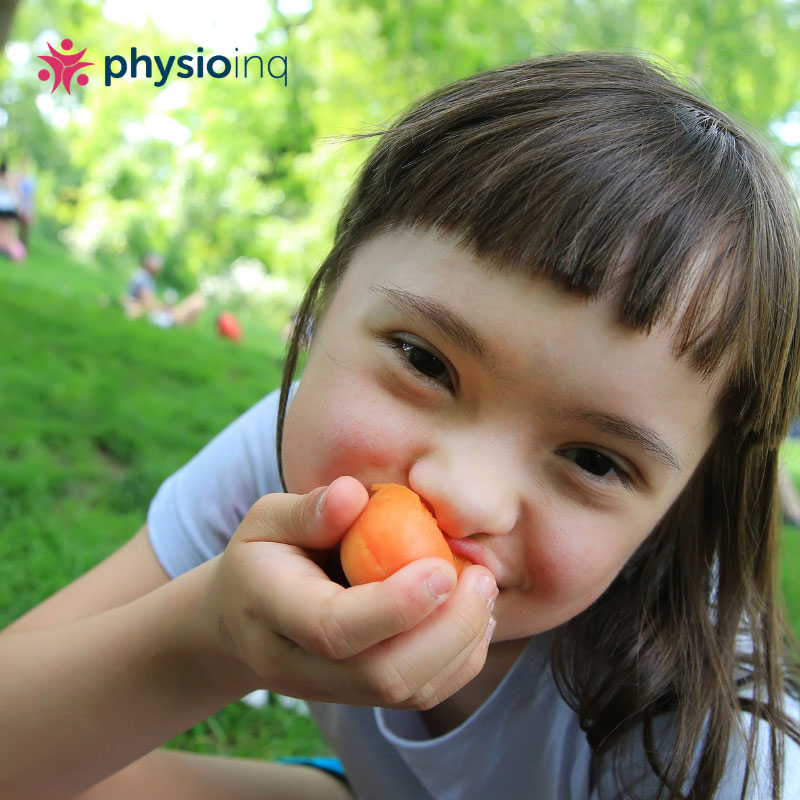 Vitamin D deficiency plagues children with Down Syndrome. Vit D deficiency causes complications with bone mass density and bone growth. In later life, this can lead to osteoporosis and fractures due to the fragility of the bone material. Adequate exposure to sunlight to enhance Vit D absorption and uptake is vital in children and adults with Down Syndrome to assist in this complication. Vitamin D deficiency has also been linked to some mental health issues, which in theory can further complicate some of the mental impairments that Down Syndrome impacts.
Some ideas to assist with bone mass include;
Regular and sensible sun exposure
Walking to assist with bone density
Exercising with weights
Vit D supplements (prescribed by your doctor)
Children with Down Syndrome are also affected by ligamentous laxity, and as a result have many issues to do with their musculoskeletal system. They learn to walk by turning their legs out, and hold their knees and joints stiff. The reason for this is the joint laxity, which they combat through gait changes. This leads to other complications with their joint and bone health in later life due to poor biomechanics.
With regards to posture, they often posteriorly tilt their pelvis, which leads to rounded shoulders, and an extended neck, whereby the head and neck is held into extension to avoid muscle fatigue.
With all of these things going on, it is no wonder they can be in a lot of pain! It is vital to look at the body as one complete unit, and then break down the different components taking into account for what effect it might have above and below the area.
Posture retraining through involvement in games to extend the posture and elongate the spine assists to naturally strengthen the spine to avoid postural issues. Avoiding games whereby the spine is flexed and curved, accentuating the curvature is necessary to help with spinal strength.
Some ideas for games to play to extend the spine would be;
Dancing
Basketball
Throwing and Catching
Star Jumps
Maintaining flexibility and strength in the lower limbs through a variety of different exercises would also be considered a wonderful intervention. Exercises such as;
Soccer
Running
Jumping, Frog jumps
Skipping
Hopping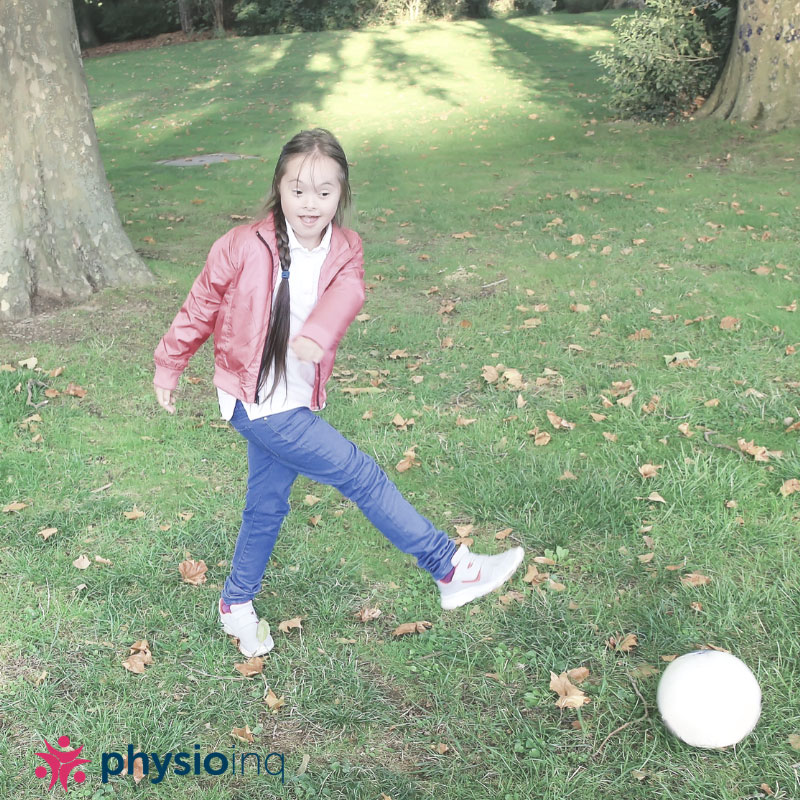 As Physiotherapists and Occupational Therapists, we assist with the treatment of Down Syndrome by formulating strategies to assist families improve the overall quality of life, pain reduction and function that their family member may achieve. There is no one size fits all approach, and tailoring something that is of interest to your loved one is the most important remedy!
If you have any questions, or want to find out more, give one of our dedicated team members a call on 1300 731 733 and we can arrange a time to come out and meet with you and your family to discuss how we can help.
As always, we want all of our clients, who become part of our family, to Live a Life With Less Limits!
Visit our Physio Inq website here for more information on our allied and mobile healthcare services across Australia
Share the article