Small Business Guide to Facebook for Business
Originally Published Dec 24, 2020
Chances are that your target audience spends quite a bit of time on Facebook. So, to find more customers and allow them to interact with your brand, launching a Facebook Business Page is a smart call.
Here, we have a step-by-step guide to setting up a Facebook Business Page for small businesses.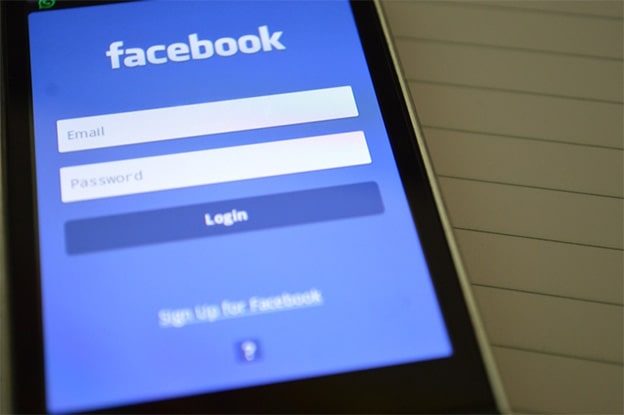 How to Set Up a Facebook Business Page
Step 1: Sign up and log in.
Start at https://www.facebook.com/pages/create.
You'll select which type of Facebook Business Page you'd like to create. You can choose either business/brand or community/public figure. For a small business, you'll most likely want to choose the option for a business/brand, which is what we'll be covering in this guide.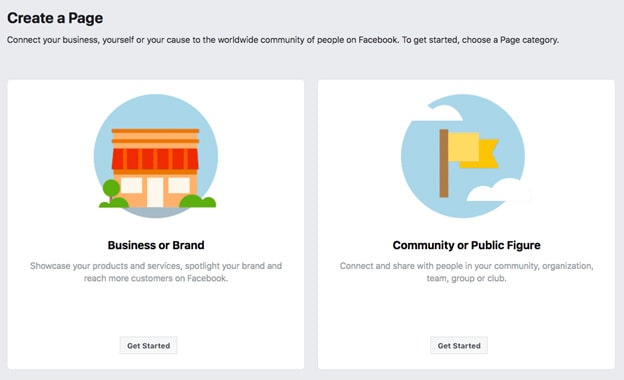 Image Source: Hootsuite.com
From there, follow the prompts to add your business information. Use your business name for your page name, or something recognisable and close to your business name.
For the category, type in a word or two. Facebook will also make suggestions for you. Choose the category your customers are most likely to think of when searching for a business like yours. Don't worry - you'll be able to add more categories later.
You'll also add your address and phone number in this step. However, you can opt to make these details private, only revealing your city and state if you so choose.
Then, you'll click Continue which confirms that you've read Facebook's Pages, Groups, and Events policies.
Step 2: Add photos.
Next, you'll upload your profile and cover photo images. It's important that these images are clear, high-quality, and align with your brand. It's the first thing customers will see when they head to your Business Facebook Page, so make them count!
Your profile image comes first. It will appear on the top left of your Facebook Page and many small businesses opt to use their logo or something just as recognisable.
The best size for your profile image is 170x170 pixels for desktop and 128x128 pixels for mobile. It will also be cropped as a circle, so keep that in mind when designing your image.
Once you've decided, click Upload Profile Picture. Then, you'll be ready to work on your Cover Photo, the most prominent photo on your Facebook Business Page.
The recommended upload size for a Facebook Cover Photo is 720x315 pixels and it should convey more of the personality of your brand. This might be a wide shot of your storefront or the new products you have on offer.
Once you've chosen, click Upload Cover Photo.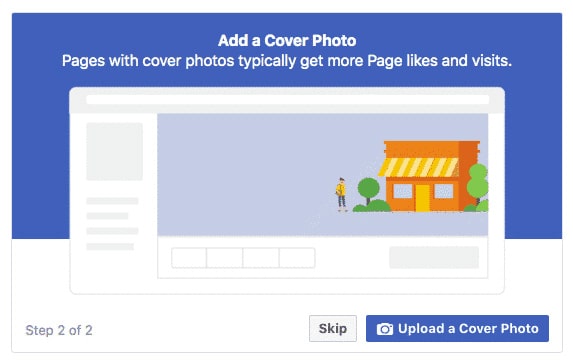 Image Source: Hootsuite.com
Step 3: Create a page username.
Now, it's time to create your page username. This will come in handy when you send customers to your Facebook Business Page.
Your Facebook username can be up to 50 characters long, but generally, the shorter, the better. It's smart to use your business name or some shortened version of your business name that makes sense and is easy to remember.
Usernames make you more searchable on Facebook and can help people tag you within Facebook Messenger and in Facebook posts about your business.
To make your username, click Create Page @Username in the top left menu. Then, click Create Username to continue.
Step 4: Add your business details.
It's important to add your business details as soon as you make your Facebook for Business profile. Don't leave it to the last minute as it's a keyway for customers to learn more about you.
Click Edit Page Info to start adding in your business details. Be sure you click Save Changes as you go through each of the following sections.
Description
Your business description can be up to 255 characters and shows up in the Facebook search results. This should be a brief description of your brand, products, and services. You'll have the chance to elaborate on your business description later, so keep this one short and concise.
Categories
You add more business categories to your Facebook Business Page as you did in Step 1. So, if you're a physio clinic, you might also include healthcare, exercise studio, or other related categories.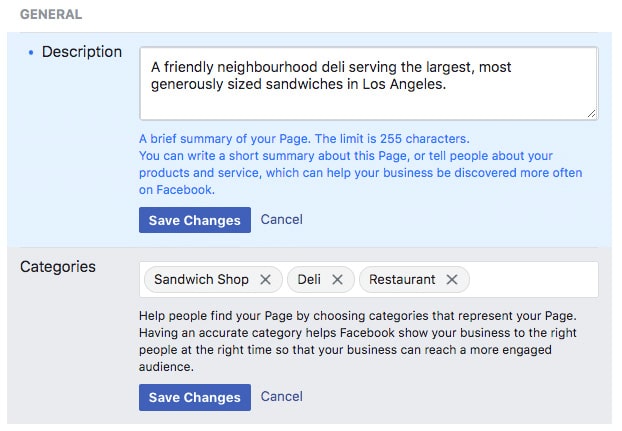 Image Source: Hootsuite.com
Contact
Include the best ways for customers to reach you. Here's where you can enter your phone number, email, and website. You'll also have the option to keep some of these contact details private.
Location
For businesses with a storefront or physical office, this is where you'll include your address. A map will be marked with your location - just make sure it's correct. Plus, you can also add information about your service area such as suburbs you serve or deliver to.
Hours
If your business has specific trading hours you can list them here.
Extras
Other business information might be required based on your location. This might include legal statements, price ranges, and privacy policies.
Step 5: Share your story
While your business details are important, the best way to market your company and brand is through storytelling. There's just something about stories that hit us in our core. It makes us want to actually engage.
The good news is that Facebook Business Pages offer a space to tell your story.
Click See More in the lefthand menu, then click About, then click Our Story which you'll find on the right.
You might explain why you decided to start your small business or more about the people behind the brand. You might also offer a reason why they might want to Like or Follow your Facebook Business Page. Share what people can expect when they interact with your business on Facebook.
Your story will feature a headline and photo as well as the body of the text. Don't miss out on this amazing opportunity to help your audience connect with the people and stories behind your business.
Step 6: Start posting
Before you have fans or followers, you want your Facebook Page to have something of value already there. So, start by posting a few pieces of content straight away.
You can either create your own posts about products, services, or special promotions. Or, you can share user-generated content from others in your community. Both are important ways to help with brand engagement.
You can also create Events or Offers and you can schedule your posts for a later date. You'll see these options and more by clicking Create Post, then the three dots below the empty space.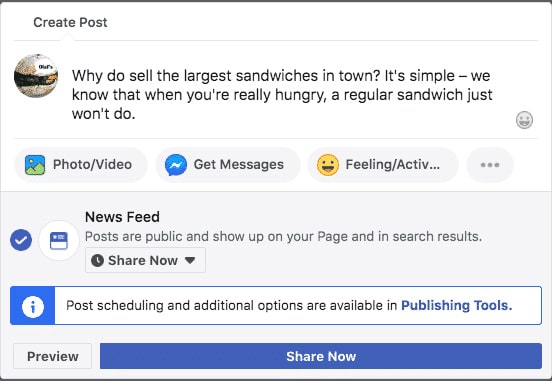 Image Source: Hootsuite.com
Step 7: Publish your Facebook Business Profile
Now that your photos are uploaded, your business details are set, and you have a few engaging posts on your Page, it's time to publish. Up until now, your Facebook Busines Profile has been in preview mode. But it's time to share it with the world!
Click the Publish Now button in the left side menu and your Facebook Business Page will go live!
Step 8: Invite an audience.
You can start building an audience by inviting your existing Facebook Friends. From there, you can promote your Business Facebook Page on your website and other social media platforms.
Step 9: Optimise your Business Facebook Page.
The last step is to optimise your Business Facebook Page since there are many ways you can maximise engagement with your audience on Facebook.
First, you can add a call to action (CTA). These should coincide with what your business has to offer. You might choose "Book an Appointment" or "Download Our App" as your CTA. Click the +Add a Button box to add your Facebook Page CTA.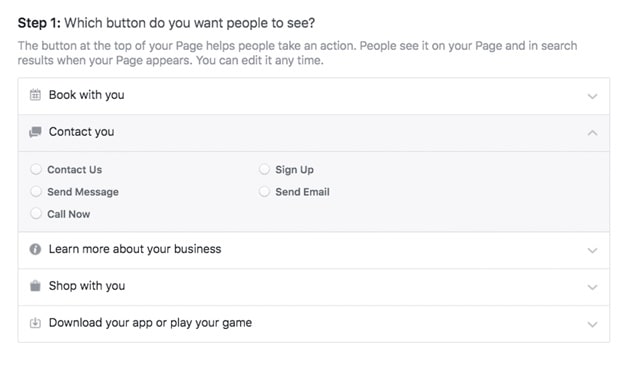 Image Source: Hootsuite.com
Another way to optimise your Facebook Page is by pinning a post. If you want your customers to see a specific post before anything else, this function "pins" a certain post to the top of your page. This tool is great for promotions or announcements.
To use it, click the three dots at the top of a published post and click Pin to Top of Page.
Other features like Templates, Tabs, and Settings can help you make the most out of your Facebook for Business. Have a look around the dashboard and take advantage of everything Facebook Pages has to offer.
--
Facebook Pages is an incredible free tool for small businesses to grow their brand awareness and connect with their community. Don't be caught without one! Launch your Facebook Business Profile today!
If you have any questions about Facebook for Business, or just business questions in general, you can reach out to our team below for a FREE business consult. Just fill out the form below!
Want to read more about how to boost your business through marketing strategies that work?
Check out our other blogs below:
Are you interested in owning a health care business, or do you require help running yours?
Disclaimer
The information provided on this blog is intended for educational and informational purposes only. It is not intended to be a substitute for professional advice or treatment. Always seek the advice of a qualified professional with any questions you may have regarding a medical condition. Never disregard professional medical advice or delay in seeking it because of something you have read on this blog.