The Role of Occupational Therapy In Stroke Rehabilitation
Tuesday, July 16, 2019
Surviving a stroke is unfortunately just the beginning of a, sometimes, long process toward recovery. Thankfully, occupational therapy interventions for stroke victims can really help people regain their independence even after large strokes.
Read on to learn more about stroke statistics in Australia, the role of occupational therapy in stroke rehab, what kinds of activities are used in occupational therapy, and how Physio Inq can help.
Stroke Statistics in Australia
Based on self-reported data from the Australian Bureau of Statistics 2015 Survey of Disability, Aging, and Carers, an estimated 394,000 people, with 199,000 being males and 195,000 being females, had had a stroke at some point in their lives.
In Australia, there are about 100 instances of strokes every day and around 40% of Australians who have had strokes said it resulted in some form of a disability.
In 2016, stroke was the underlying cause of 8,200 deaths, accounting for 5.2% of deaths in Australia, which is a 74% decrease since 1980, falling 3.7% each year.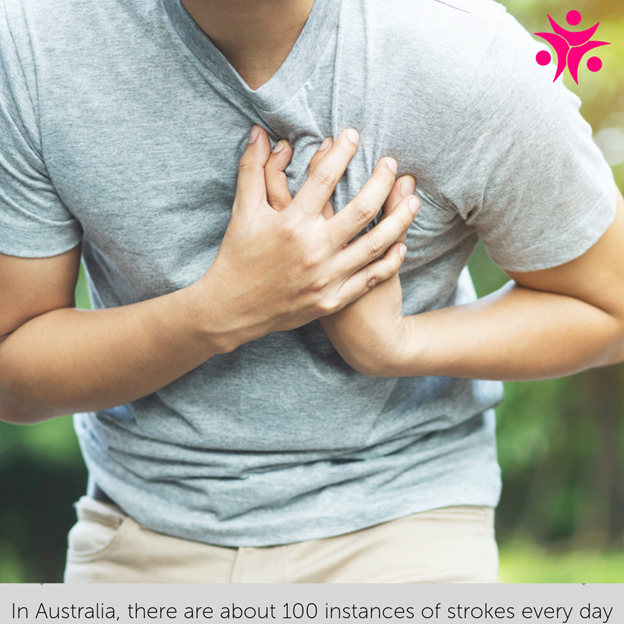 Occupational Therapy Role in Stoke
Occupational therapy is defined as using particular activities as an aid to recuperation from physical or mental illness. After a stroke, occupational therapy focuses on helping people achieve health, well-being, and participation in life through engagement in activities.
Occupational Therapists work with clients, their families, and carers to determine which activities will be the most necessary, meaningful, and relevant to a stroke survivor. From there, an occupational therapist will analyse the person's interactions with others, the environments in which they need to function, and the activities they need or want to do.
Depending on the severity of the stroke, the needs and goals of occupational therapy may vary. In general, the role of occupational therapy after stroke will include:
Re-training self-care skills
Adapting tasks and environments
Addressing ongoing disabilities and deficits like weakness, sensory loss, and cognitive and/or visual impairments
Performing workplace task analysis and work site evaluations
Recommending modifications to the workplace
Working on adaptations for safe parenting
Treating swallowing difficulties
Developing strong coping strategies to support psychosocial health and overall well-being
Promoting healthy lifestyle habits to minimize the risk of future strokes
Developing strategies to overcome barriers to sexual intimacy
Providing driving evaluations and equipment recommendations to return to safe driving or educating on alternate means of transportation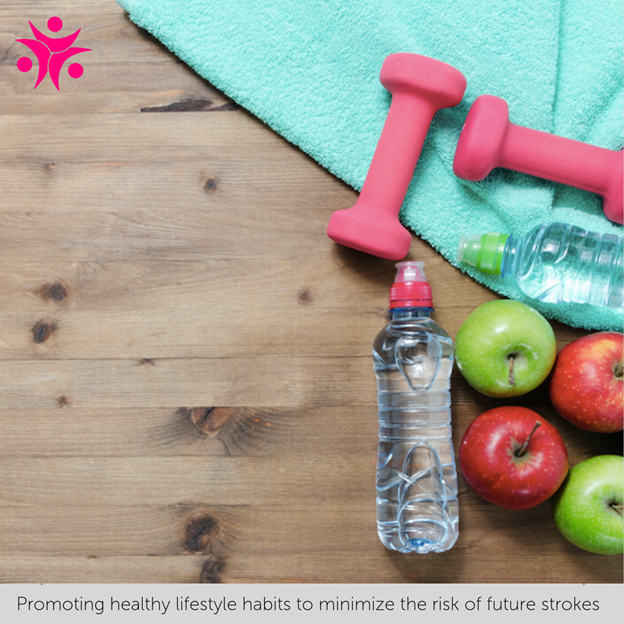 Therapeutic Activities
When a stroke survivor has specific issues with either something physical or mental, therapeutic activities will be put in place to rebuild those weaknesses.
For example, if you're having trouble using your right arm, your therapist might have you practice activities using that arm. Similarly, if you're struggling with memory, you'll do specific memorising exercises.
Since occupational therapy focuses on actual activities to treat stroke survivors, most of these activities will be everyday activities, just with a focus on one key area.
Practicing Activities
Practicing activities help to improve your ability to carry out your usual or everyday activities by actually doing those activities, as opposed to therapeutic activities which targets specific problems.
These activities might include dressing, cooking, cleaning, and shopping. In occupational therapy, your therapist will assess your disabilities from the stroke, note your strengths, and either alter an activity or make it easier to complete.
During your practicing activities, you'll be given the opportunity to try things out in life-like situations. For example, you might go to a real kitchen to make a meal or some coffee. Or, you'll work with your therapist to get dressed in actual clothes.
At first, these practicing activities will be easy to do but over time, your occupational therapist will make them harder and more challenging in order to improve your stamina and confidence. While taking on the more difficult challenges, your therapist will give you tools and strategies to overcome those hurdles.
What Disabilities Can Result from a Stroke
Those who've had a stroke often face myriad challenges and disabilities including:
Weakness on one side of the body
Decline in cognitive and emotional function
Social disability
Inability to walk
Inability to care for themselves
Decrease in community participation
These disabilities leave stroke survivors with little confidence and a feeling of complete dependency. Occupational therapy makes huge strides in these communities and help those who have suffered a stroke a new lease on life.
Occupational Therapy Services at Physio Inq
The best part about our occupational therapy services is that they're ready to come to you. That's right – we've got mobile services that can assist you with all of your occupational therapy needs across Australia.
From home modifications to customised equipment, we have therapists who specialise in the needs of stroke survivors. After an initial assessment, your customised OT plan will be well on its way. Call us today at 1300 731 733 or visiting our below Occupational Therapy departments in Australia;
Sydney
North Sydney
Western Sydney
Melbourne
Adelaide
Share the article