What is a Micro Business?
Thursday, July 15, 2021
If you're wondering what is a micro business in Australia, it's probably because you're interested in potentially starting one of your own. A micro business is essentially a micro small business. In other words, it's the smallest kind of small business there is.
So, to help you learn more about micro businesses, we're sharing the basics so you can get started.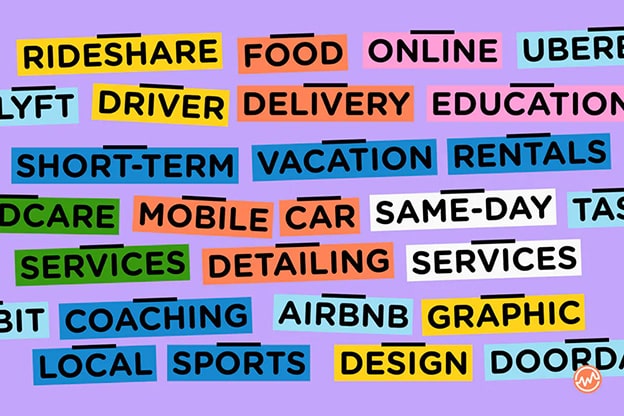 Image Source: Wealthfit.com
What is a micro business definition?
The definition of a micro business is a small business that employs between 1 and 9 employees, according to the Small Business Administration. However, the definition of a micro business may vary from state to state and country to country.
Technically, the Australian government doesn't have a specific definition of a micro business. Overall, micro businesses fall under the category of small businesses. But again, micro businesses separate themselves by having less than a handful of employees.
What is a micro business environment?
There are various types of micro business environments including a solo freelance business, a small startup, or a side-hustle turned micro business.
Whether you're a sole trader where you're the only employee in your business or you've got a business idea and have hired three people to help you run it, both are considered a micro business.
These days, the micro business environment is booming. Did you know that micro businesses are the most common type of business in the US? For example, in 2016, around 4 million micro businesses made up around 75% of US private sector employers and employed around 10% of all private sector employees.
In Australia, on the other hand, micro businesses make up about 25% of the private sector which is quite a lot less than our American counterparts. However, it seems this trend towards micro businesses is only going to increase.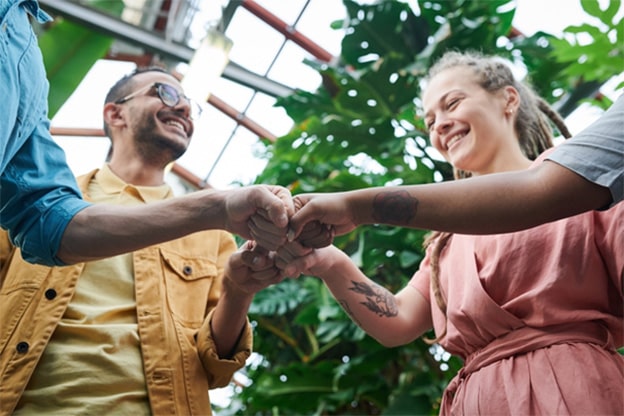 How many employees in a micro business?
Micro businesses employ less than 10 employees. However, under some council regulations, your business may only be considered a micro business if you employ fewer than 5 employees.
So, if you operate as a sole trader, a partnership, or a joint venture, your small business is considered a micro business because it employs less than 10 people.
Challenges of Running a Micro Business
As with all small business ownership, running a micro business is no walk in the park. Often, micro business owners are required to be a jack of all trades.
Even with a small team of employees, you'll likely be in charge of management, accounting, training, client relations, marketing manager, customer service rep, product developer… the list goes on.
When you're being pulled in so many different directions, it can be difficult to stay on top of everything, let alone see successful results from your efforts.
Probably one of the hardest aspects of all of these areas to manage is your micro business financing. Since the bottom line of any business is arguably the most important, navigating your micro business finances is one of the most challenging aspects of running one.
Micro Business Financing
There's a reason why business accountants are paid well. They're an extremely important part of any successful business. When you know how much money you're making on your business as well as how much you're spending, it's the only way to know whether or not your micro business is actually profitable.
Thankfully, technology offers powerful accounting software that micro business owners can use to track their invoices, manage their expenses, and pay employee salaries. However, the financial difficulties of owning a micro business don't stop there.
Another difficult part of owning a microbusiness is securing financing in the first place. Since microbusinesses are extremely small and consist of only a handful of people, it can be difficult to get banks and investors to back your idea.
Plus, when it's only you or a small group of people going in on your business idea, it often means you don't have much capital on your side to secure a loan. However, you do have opportunities to get a micro loan for your micro business.
Since larger banks prefer not to give out small loans, you should look into credit unions and small banks that offer small business loans of around $50,000.
Additionally, the Australian Government supports grants for small businesses that can offer just the right amount of financial support to get things started.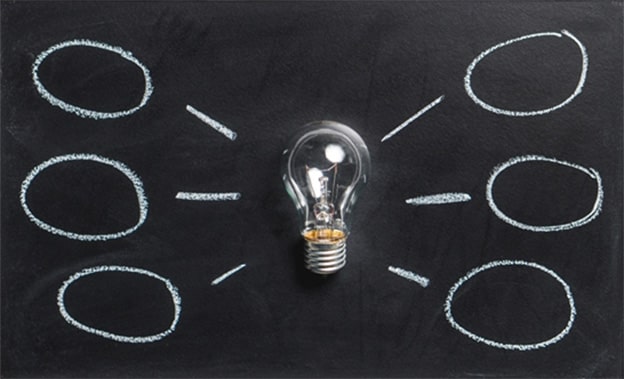 Small Micro Business Ideas
Small micro business ideas range from starting a freelance graphic design business to launching a tech start-up. If you're interested in starting a micro business, here are a few examples:
Microbrewery producing less than 15,000 barrels of beer each year
Flipping scrap gold to sell jewellery
Selling online courses
Software development
Selling products on Amazon
Freelance services
Rideshare or independent delivery services
All of these micro business ideas are amazing options, however, the sky's the limit in terms of what kinds of companies can be micro businesses. As long as the small business you operate employs less than 10 people, it's considered a micro business.
Interested in finding out the fastest growing businesses in Australia? You can find out here!
Pros of Starting a Micro Business
Starting a micro business comes with its own set of risks and rewards.
A few of the benefits of starting a micro business includes:
Simple operations
Growth potential
Working for yourself
Avoid the normal commute
Create better work/life balance
Do something new
Cons of Starting a Micro Business
Some of the drawbacks of starting a micro business includes:
Underestimating the time you'll spend doing it all in a micro business
Difficulties getting funding
Added responsibilities
Increased personal risk
In short, when you become your own boss, the pressure starts to really ramp up. It's why many entrepreneurs opt to own franchise businesses that offers lower risk while still allowing for the rewards of business ownership.
Starting a Micro Business in Australia
Keep in mind, to start a successful micro business, you'll need to take the following actions.
Obtain the appropriate licenses
Obtain proper certifications
Develop a business plan
Apply for an ABN
Protect yourself with insurance and contracts
Design your creative assets
Keep track of your sales, expenses, and employee salaries
Register your business
In Australia, you'll need your register your business to declare your purpose to the Australian government and ensure that your business name is not already taken. This also protects the name you choose from being taken by another entity.
It costs $37 to register a new business for one year and $88 for three years.
Obtain the appropriate licences
Next, you'll need to get the appropriate licences to legally operate your business. For example, if you're opening a small local bar, you'll need to get a liquor licence.
Obtain proper certifications
If your micro business offers professional services, you may also need certain certifications. For example, a freelance physiotherapist needs an accredited physiotherapy certification.
Develop a business plan
From there, it's important to build out your business plan. Most small business owners skip this step. However, it's vitally important to help you clarify a plan of action.
There are countless decisions that need to be made while running your business, so by developing a clear business plan from the start, you'll have some direction to refer to when things gets tough.
Apply for an ABN
When you create your business plan, you'll also need to apply for an ABN. An ABN is an Australian Business Number that allows you to legally do business in Australia. It's free to apply.
Protect yourself with insurance and contracts
From indemnity insurance to protect yourself when offering advice as a service to public liability insurance that protects your business if someone gets injured while on your premises, it's so important to be covered when you start your micro business.
Additionally, you'll want to draw up some legally binding contracts to ensure you're paid by your clients.
Design your creative assets
Your creative assets and branding include your logo, business name, and brand colours along with any slogans or marketing assets that help you run your business.
When you register your business name, you're protected in some ways but you may also consider protecting these assets with copyrights and trademarks.
Keep track of your sales, expenses, and employee salaries
Once you start selling products and services, it's important to track your sales, expenses, and any other money going in and out of your business by using a business accountant or business accounting software. You'll be thankful you did once tax time comes around.
Even though a micro business is the smallest type of small business, you still have to go through all the same steps that any small business would. Starting a micro business is no small feat, but with the right idea, it could be a lucrative option.
Micro Business vs Small Business
A micro business and a small business are almost exactly the same except a micro business has less than 10 employees whereas a small business usually employs around 15 employees.
In short, a micro business is a type of small business. However, not all small businesses are micro businesses.
Technically, a small business is also measured by its annual revenue turnover. If turnover is less than $2 million and employs less than 15 people, it's considered a small business.
Additionally, in Australia, a small business can be set up in a few different ways. It can be structured as a company, a joint venture, a partnership, a trust, or a sole trader.
As you can see, there's quite a lot to owning your own micro business, even if it's tiny. Small business ownership isn't for the faint of hear but it certainly comes with many benefits.
Check out our other blogs on small business success and how to run your own business!
For more handy business tips and tricks, check out our other trending blogs:
Are you interested in owning a health care business, or do you require help running yours?
Share the article