You Don't Need to Be a Physio to Own a Physio Inq Business!
Originally Published Jul 28, 2021
Think you need to be a physio to own and run a physio franchise? Well, at Physio Inq you don't need to be a qualified physio.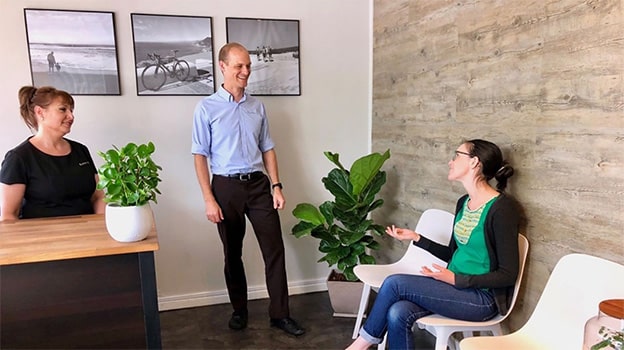 Image Credit: Tom Hol (Pinq Business Partner) and staff, Physio Inq Sutherland and Engadine
Think you need to be a physio to own and run a physio franchise? Well, at Physio Inq you don't need to be a qualified physio. And with a low investment, it's an appealing option.
Founder Jonathan Moody explains how the franchise is growing.
What are your five-year goals for the business?
"Physio Inq is an award-winning allied health franchise with the goal to have 100 clinics across Australia in five years, as well as 500 practitioners servicing clients in-home.
"We are on track to become a household name in the healthcare market and be known for our relentlessly caring approach."
How are you expanding the network?
"We have made some key hires in 2021 so far, which will be integral in scaling the network."
New hires include a chief financial officer, chief data officer, a people development and experience manager, and promoting a senior manager to the position of chief operating officer.
"With this investment in people who will support and make up the infrastructure of Physio Inq, we will then streamline processes for growth.
"Another decision that we made in 2020 was to lower one of the barriers to becoming an owner by allowing anyone with or without allied health practical experience to become a franchisee."
"We are growing our network organically at the moment and looking internally on those who show the signs of a great business owner.
"Most of our new clinics have been opened by practitioners who were already working within our network but were keen on taking the next step in their careers. A few of our franchisees have also been growing their own network and opening their second unit."
Brand basics
How long have you been trading? 15 years
How long franchising? Since 2018
How long is a franchise term? Five years but there are no lock-in contracts
What is the upfront franchise investment? $6500
What are the franchise fees/marketing levies? We have a flat fee of $2750 per month
Want to read more about Physio Inq? Check out our other pieces:
Originally written for Inside Franchise Business
Disclaimer
The information provided on this blog is intended for educational and informational purposes only. It is not intended to be a substitute for professional advice or treatment. Always seek the advice of a qualified professional with any questions you may have regarding a medical condition. Never disregard professional medical advice or delay in seeking it because of something you have read on this blog.